In celebration of World Art Day (15 April), here are the world's best art cities – both old and new. Cape Town, South Africa...
In celebration of World Art Day (15 April), here are the world's best art cities – both old and new.
Cape Town, South Africa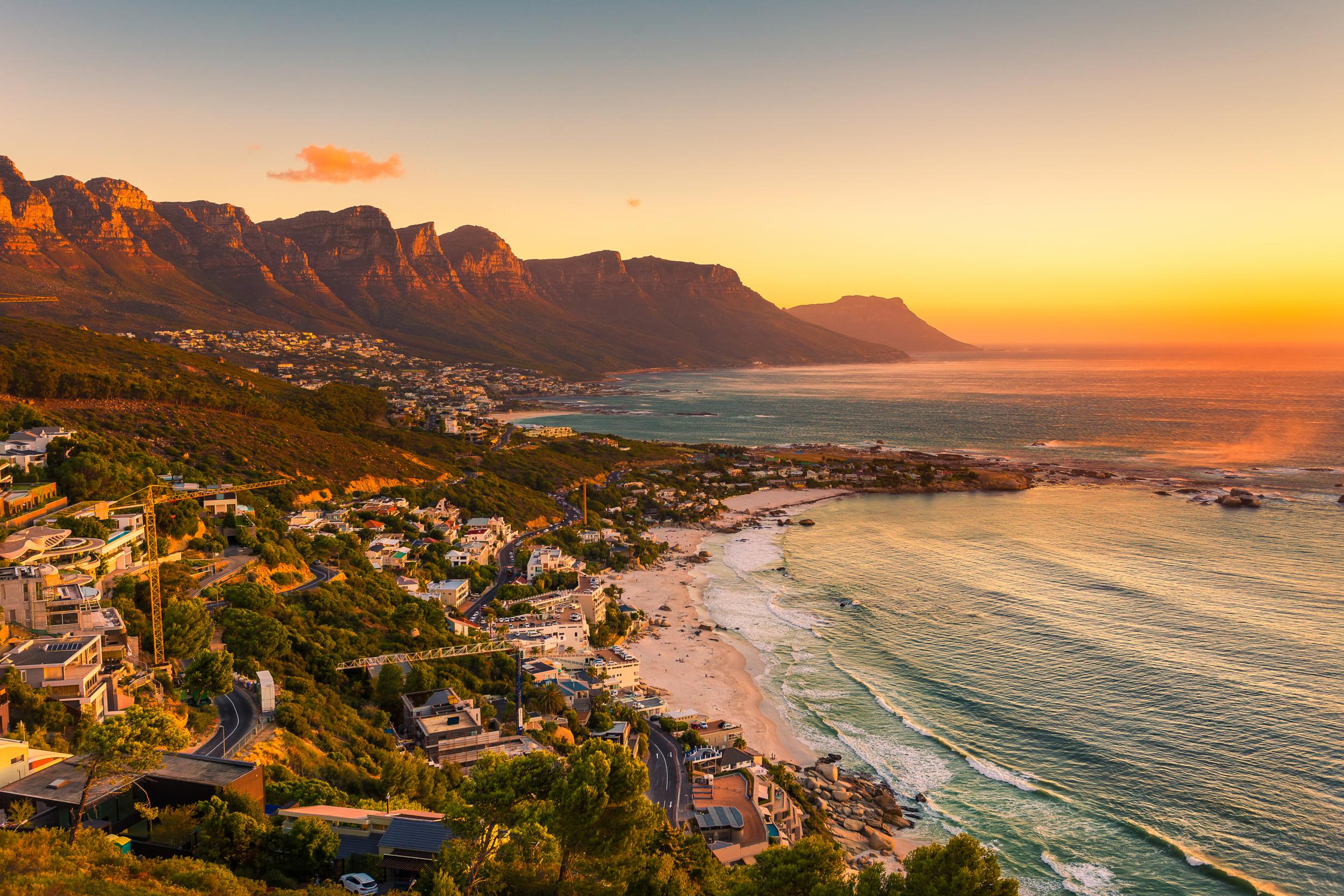 Africa's modern art scene has flourished over the last five years, and nowhere is this more true than Cape Town. The city was already on connoisseurs' radars due to its thriving gallery district, Woodstock, and the annual Investec Cape Town Art Fair (14-16 February 2020), the largest event of its kind in Africa.
But the 2017 opening of the 100,000-square-foot Zeitz Museum of Contemporary African Art at the Waterfront transformed it into a real artistic heavyweight. Housed in the city's historic grain silo and designed by British architect Thomas Heatherwick, it's the biggest public art space to open on the continent for more than a century, plus the largest museum of contemporary African art in the world. Current exhibitions include One Thousand Voices, a collection of audio testimonies of FGM survivors from around the world, and Five Bhobh – Painting At the End of an Era, an exhibition of contemporary pieces from Zimbabwean artists.
Hotel to book: The Stock Exchange is conveniently located in the arty Woodstock neighbourhood, offering bright, trendy apartments and an on-site pool and gym.
Amsterdam, the Netherlands
The Dutch Golden Age birthed a slew of talent and there's no better city to get up close and personal with the masters than Amsterdam. The Rijksmuseum alone boasts a collection of more than 2,000 18th-century paintings by artists including Rembrandt van Rijn, Johannes Vermeer, Frans Hals and Jan Steen. Indulge your inner Rembrandt fangirl/boy further at the Rembrandt House Museum, where you can visit the studio in which the artist created many of his most famous works and see his living quarters.
Meanwhile, the Hermitage displays rotating selections of works and artefacts from the Hermitage collection in Russia, plus hosts special events such as art talks; the Van Gogh Museum tracks the beloved artist's journey from his early work to those iconic sunflowers; and the Stedelijk is the largest Dutch museum dedicated to contemporary art and design.
Hotel to book: For a stay with a difference, check into SWEETS hotel – 28 bridge houses that have been transformed into independent hotel suites on Amsterdam's canals.
Mexico City, Mexico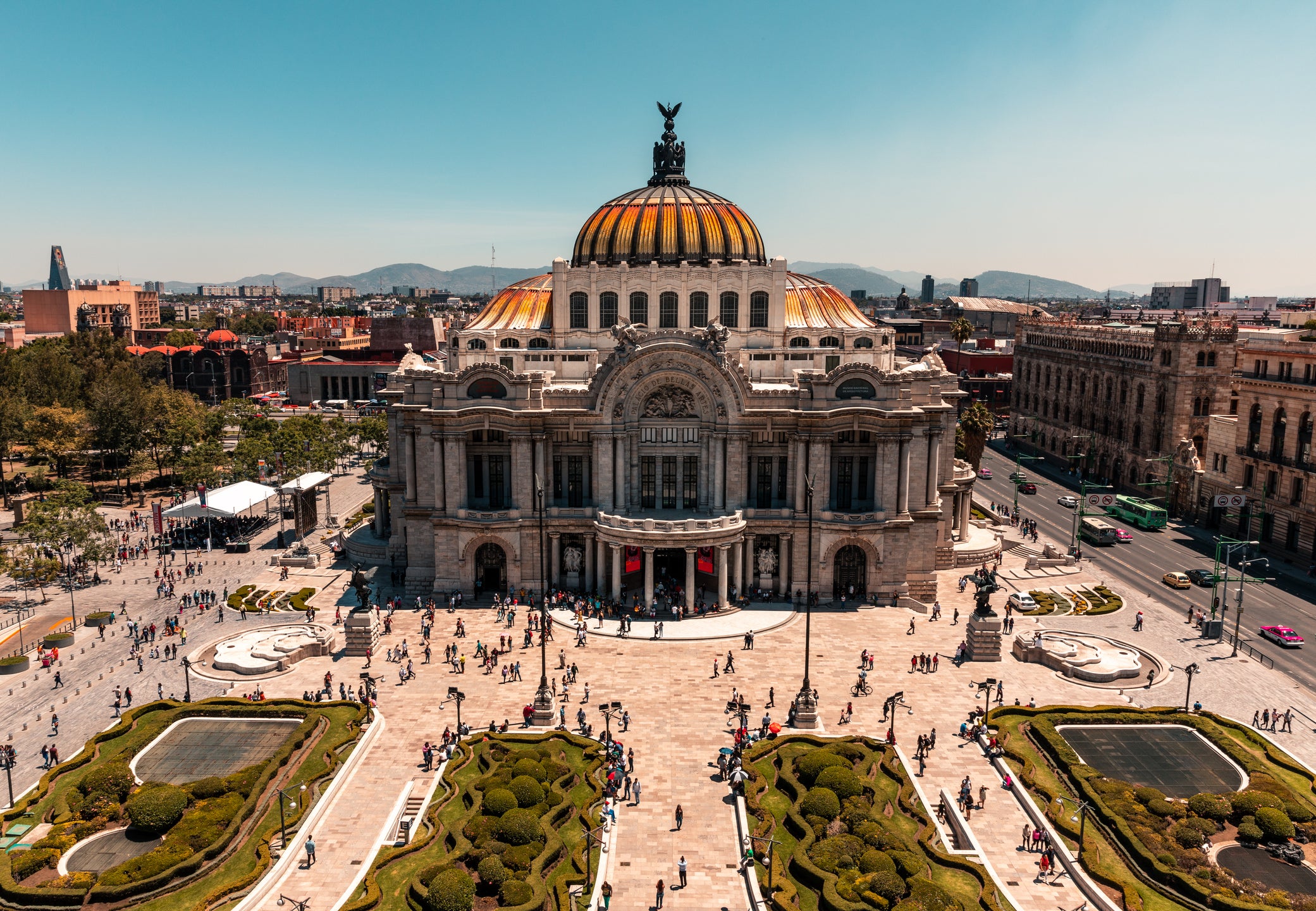 An artsy stay in Mexico City wouldn't be complete without a visit to Casa Azul, the blue house in the Coyoacán neighbourhood that Frida Kahlo shared with her husband, muralist Diego Rivera. It's peppered with traditional earthen pottery, Kahlo's brightly decorated plaster corset that she had to wear following multiple surgeries, and her death mask, which sits on top of her four-poster bed. Head to the southern suburb of Xochimilco to La Noria, the former home of a wealthy businesswoman and patron of the arts that's been converted into a museum housing the largest single collection of both Rivera and Kahlo's work.
Come for the Frida Kahlo, stay for the city's 150 museums: there's a thriving contemporary art scene typified by two annual art fairs, Zona Maco and Material Art Fair. Be sure to head Museo Universitario Arte Contemporáneo, which is hosting an Ai Weiwei exhibition until 6 October 2019.
Hotel to book: Hotel Carlota near the lively Roma district channels urban cool and is full of Mexican artworks.
Bristol, UK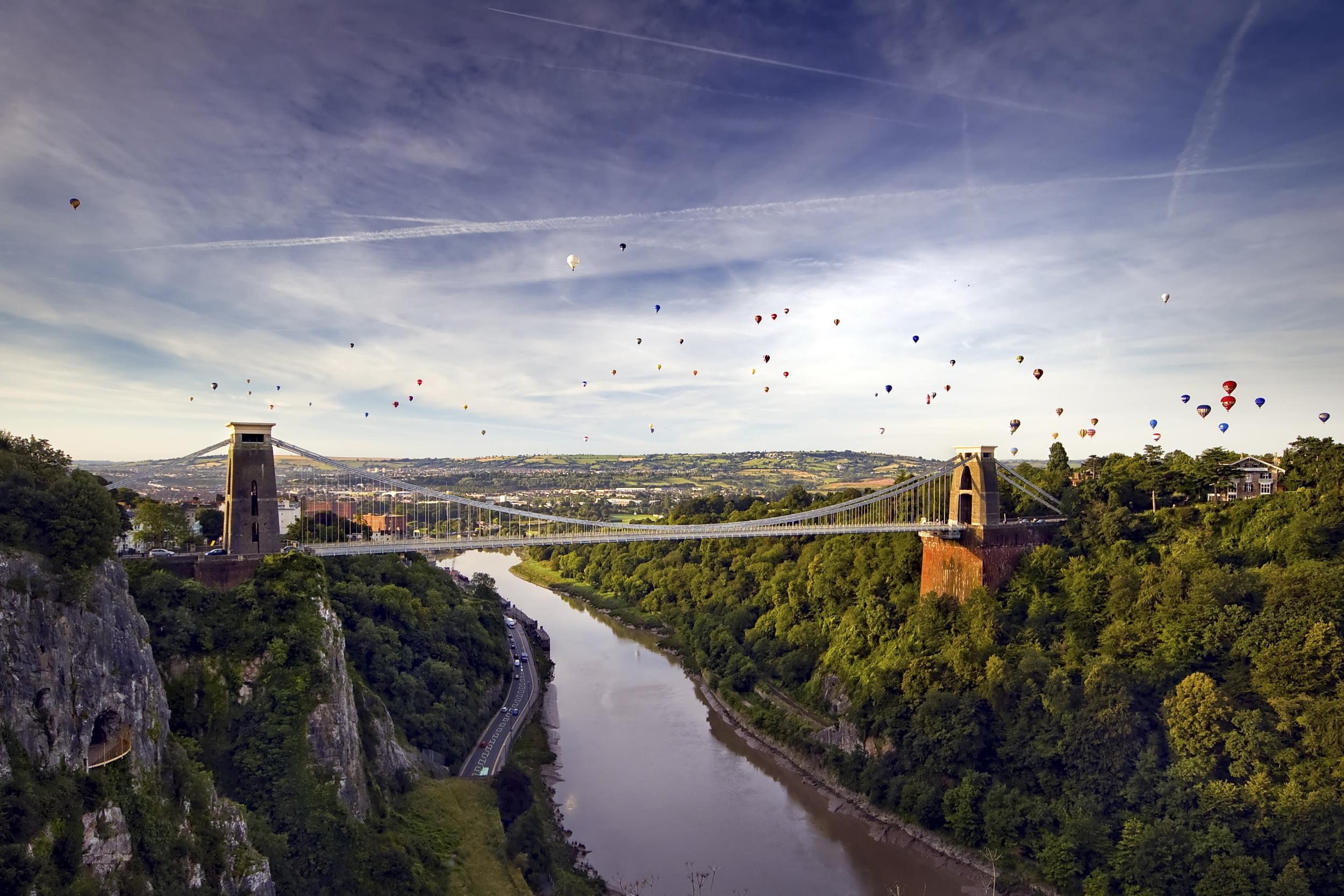 The birthplace of Banksy, Bristol packs a street art punch that the city takes full advantage of it. Works include: The Grim Reaper; Mild Mild West; The Girl with a Pierced Eardrum; and Well-Hung Lover. There are a number of graffiti walking tours, and even a Banksy Trail app so you can guide yourself around the more iconic spots.
There's also the option to get stuck in yourself, with Graft and Where the Wall both offering street art workshops to wannabe taggers.
Prefer your art indoors? The second floor of the Bristol Museum and Art gallery is dedicated to works from Bellini, Cranach, Renior, Pissarro, Sisley, Bomberg and Hepworth.
Hotel to book: New 'urban resort', the Village Hotel Club Bristol, opened last year, offering cool and colourful design, a virtual concierge, flexible work space and start-of-the-art gym.
Vienna, Austria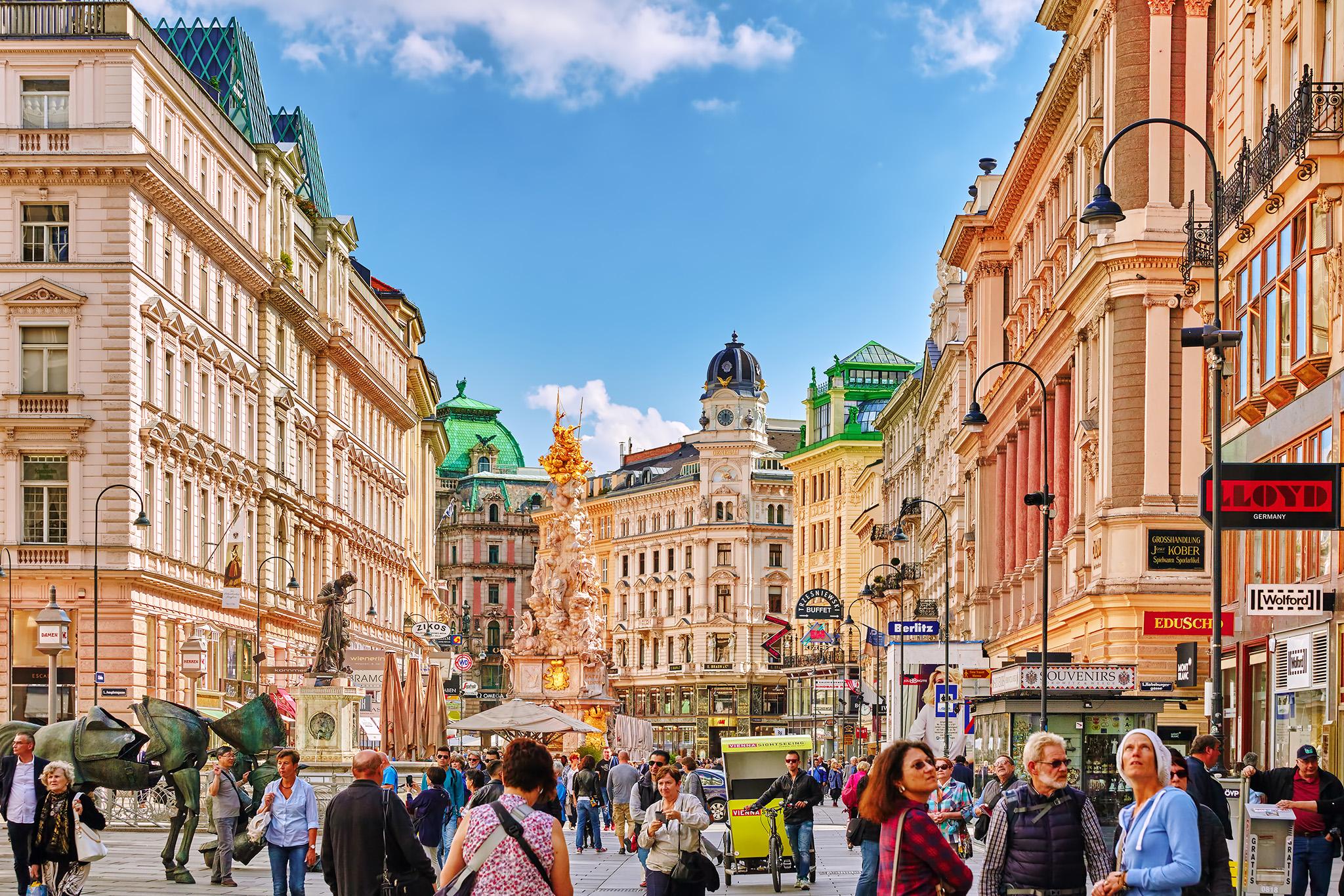 The home of Gustav Klimt, Adolf Loos and Egon Schiele, the Austrian capital has plentiful galleries to explore. Big-name Austrian artists are best viewed at Leopold Museum in the MuseumsQuartier, which houses more than 5,000 pieces valued at €575m. If Klimt specifically does it for you, Belvedere Museum is home to the world's largest collection of his work, the highlight being The Kiss.
Kunsthistorisches Museum Wien features fine art from the 16th and 17th centuries; MUMOK focuses on modern pieces and pop art.
But for an edgier take on Vienna's contemporary art, head for the Danube Canal, which has been transformed by an explosion of colourful street art over the past 15 years.
Hotel to book: Hotel Altstadt is part hotel, part gallery, part museum, and even offers guided tours to provide design inspiration for guests.
New York, US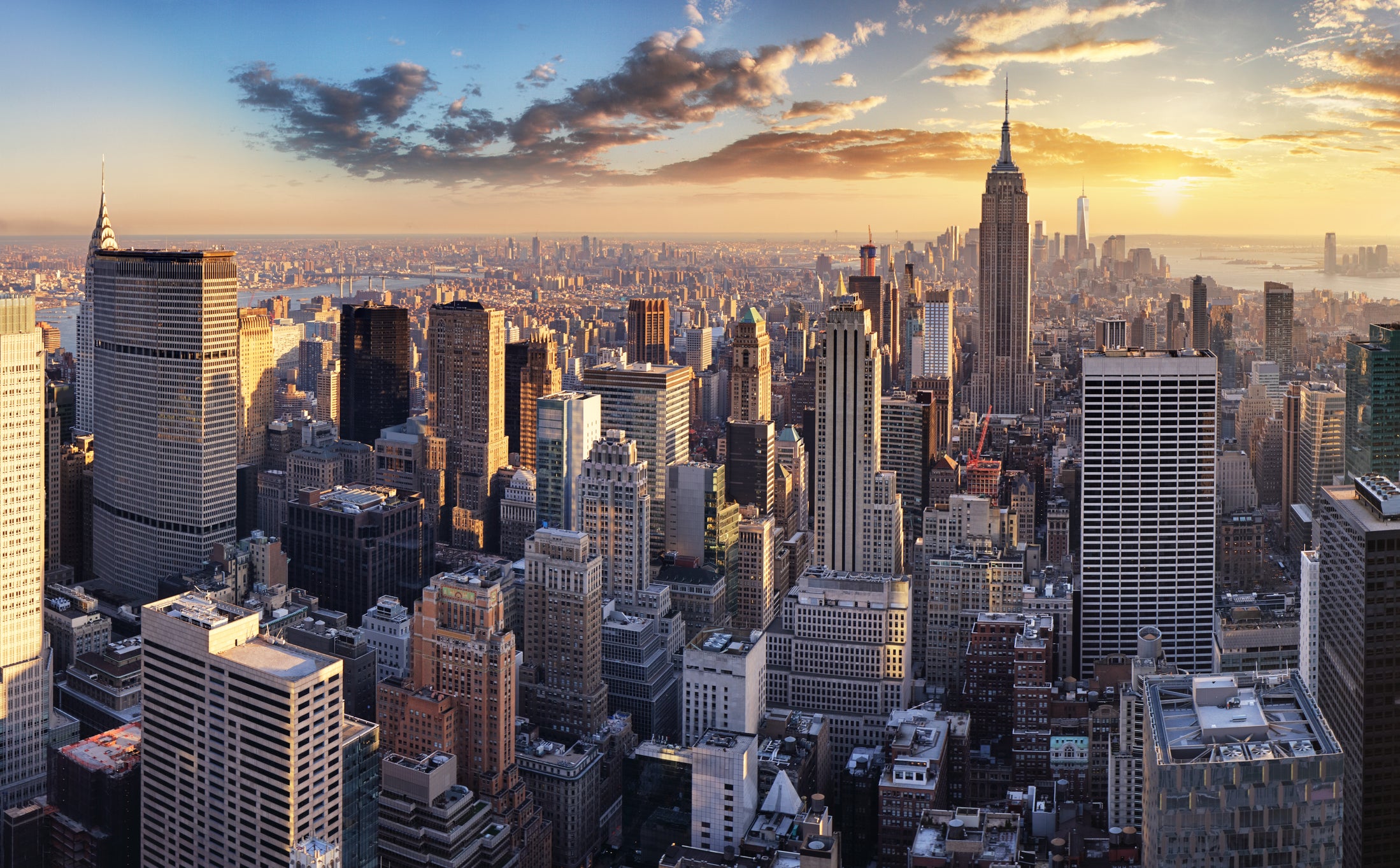 There are around 1,500 art galleries in America's most swaggering city, including some seriously big-ticket ones: The Met, the Museum of Modern Art (MoMA) and the Whitney Museum of American Art to name just three, each with world-famous pieces to their name. If you to do just one, make it MoMA: this autumn the gallery adds 40,000 square feet of extra gallery space, with the extension designed by the same architect responsible for the High Line. MoMA's fifth floor is where you'll find Van Gogh's The Starry Night, Mondrian's Trafalgar Square, one of Monet's Water Lillies and The Dream by Henri Rousseau. Also keep your eye out for Andy Warhol's Gold Marilyn Monroe.
Add to this smaller contemporary galleries in the edgy Lower East Side, gilded townhouse galleries in the Upper East Side or converted warehouses turned art hubs in Brooklyn. Plus, many of the world's greatest contemporary artists have lived or worked in New York.
Hotel to book: Plush luxury bolthole The Surrey is perfectly positioned for wandering up Museum Mile, plus it has a killer roof terrace.
Tokyo, Japan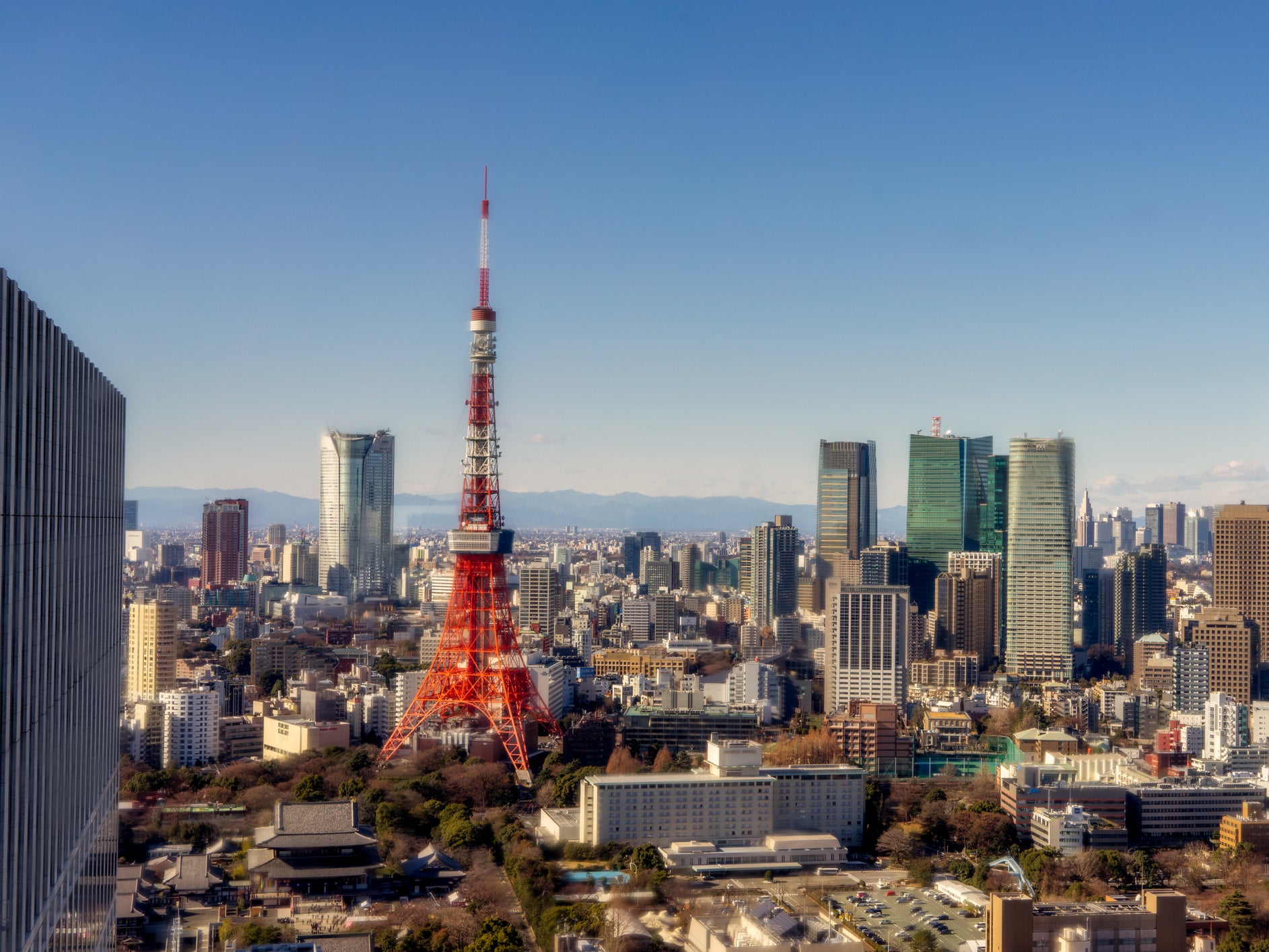 Minimal, pared-back Japanese design has long been admired by those in the know, but it's the city's artistic side that is increasingly worth a look. There's the Mori Art Museum atop the Mori Tower in Roppongi Hills, which alongside the rotating exhibitions of architecture and photography also comes with a smasher of a view across southern Tokyo, or the landmark National Museum of Modern Art Tokyo.
Then there's the immersive art of teamLab, the collective that was founded in Tokyo almost two decades ago. The group has a permanent exhibition in Tokyo's Mori Building, as well as a "Planets Tokyo", running until autumn 2020: expect to be engaged by flashing lights and swirls of colour.
Hotel to book: The high-rise Ritz-Carlton Tokyo is walking distance from the Mori Art Museum.
Paris, France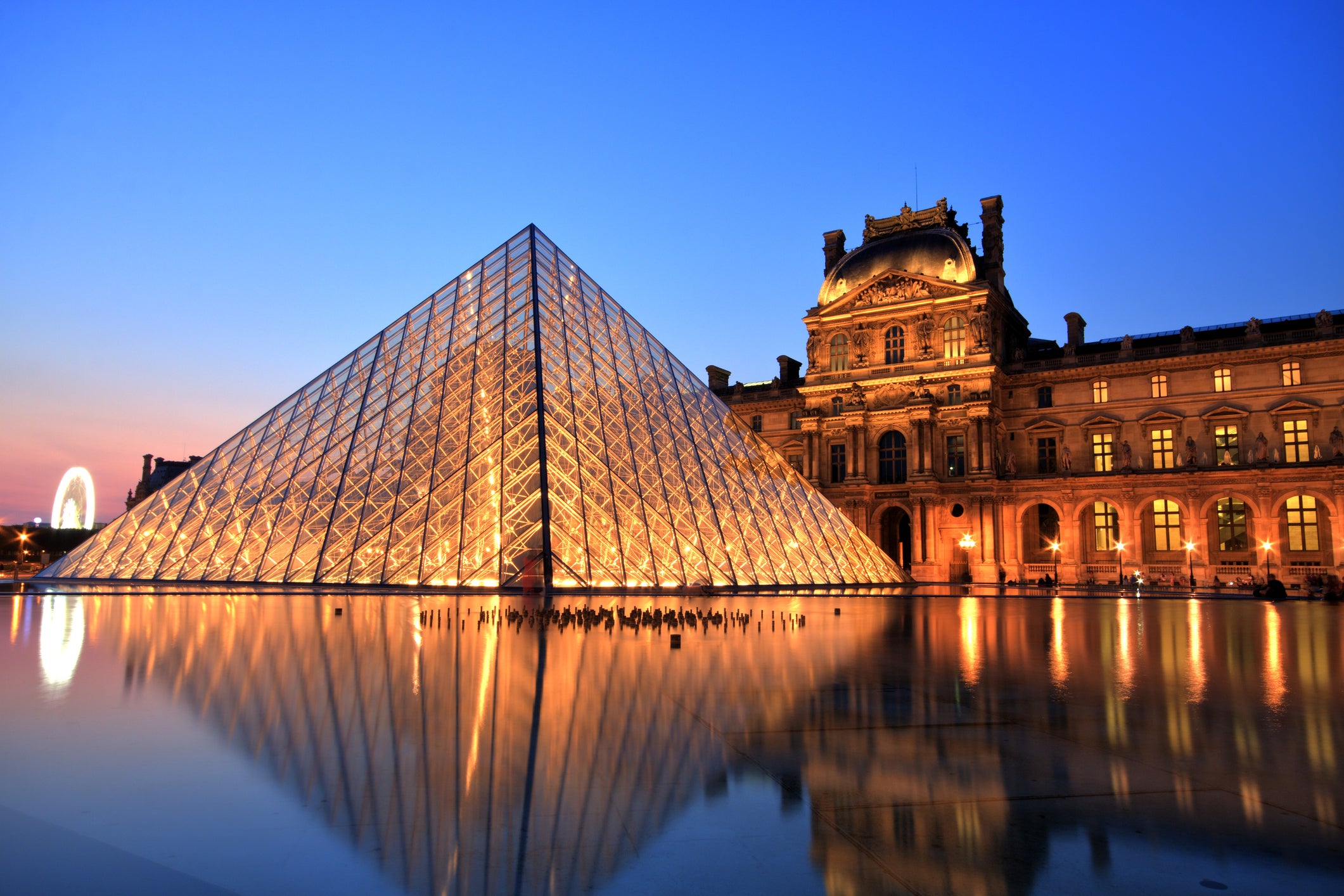 Where to start? Perhaps by figuring out which bit of the Louvre you want to visit. There are more than 35,000 pieces of art inside this landmark art gallery: if you spent a minute looking at each, all day every day, it would take more than two months to see them all. Best divide and conquer. There's the Mona Lisa, but also soaring corridors filled with pieces from Da Vinci, Rafael and Titian. Or cross the Seine to find the vast Musee d'Orsay, featuring modern(ish) European artwork in a former railway station.
Paris also does 'new' art too: in the west there's the Palais de Tokyo which is a riot of contemporary art; who can forget the industrial Pompidou Centre; or just wander around the so-hip-it-hurts 13th arrondissement to find brightly coloured murals.
Those under 26 get free admission to Paris museums as long as the UK remains in the European Union.
Hotel to book: Urban-chic Brach, in the 16th arrondissement, is a 1970s sorting office turned design hotel by Philippe Starck.