Britain's rail firms have called for more competition on long-distance rail journeys such as Bristol, Manchester and Newcastle to London. In proposals submitted to...
Britain's rail firms have called for more competition on long-distance rail journeys such as Bristol, Manchester and Newcastle to London.
In proposals submitted to the Williams Rail Review, the Rail Delivery Group (RDG) is also urging an end to franchising for commuter networks.
The RDG – representing train operators and Network Rail – is calling for "a generational step-change in accountability and customer focus".
On regional services such as those in Southwest England, the Midland and the North, train operators would be set "tough outcome-based targets and incentives to meet customer needs".
At the heart of the reorganised railway, says the RDG, should be "a new independent national organising body in charge of the whole industry, acting as the glue that binds it together".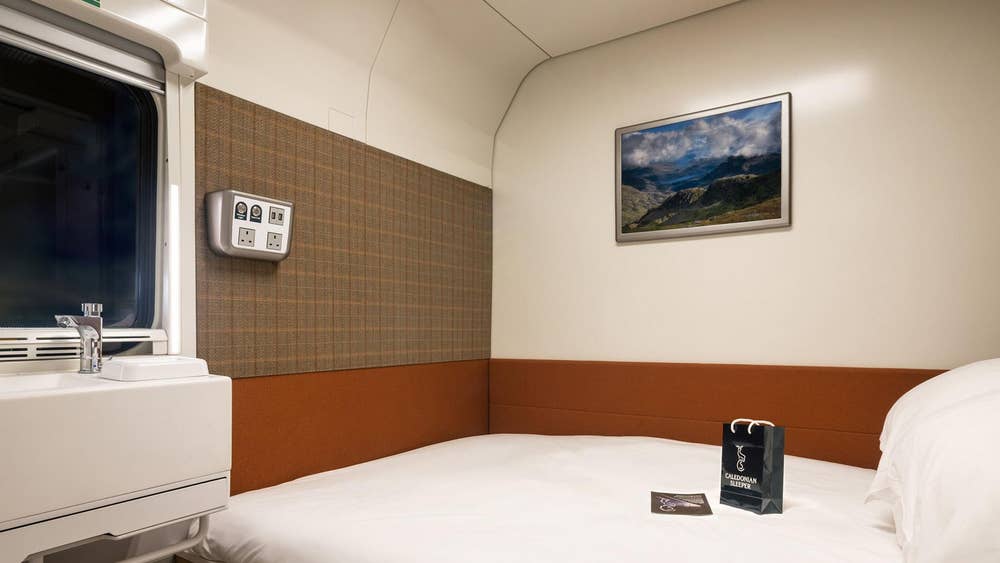 The Strategic Rail Authority, which largely fulfilled this role, was established and then abolished by Tony Blair's Labour government in the early years of the 21st century.
"Sitting outside day-to-day politics, the organising body would drive up accountability and standards, helping to end the blame game when things sometimes do go wrong and giving penalties where rail companies fall short," says the RDG.
"With this new organising body in charge, the current 'one size fits all' franchise system would be replaced with different types of services designed to suit the needs of different groups of passengers.
"On some mass-commuter routes there would be democratically accountable, Transport for London-style single-branded concessions, where an integrated transport body is given more devolved control and rail companies are better integrated to deliver services for passengers.
"On long-distance routes, where appropriate, multiple operators would compete for passengers' business, making services far more responsive to their needs.
"Whether its quicker more comfortable journeys or faster Wi-Fi, demand would shape the market – with passengers able to vote with their feet if they wanted change.
"On other routes, where passengers have less choice about how they travel there would be tough targets and incentives for train companies to deliver the outcomes their customers want.
"This would give operators the freedom to innovate to improve, while only being rewarded for good performance."
The RDG is also calling for radical changes to fares, with flexible pricing spreading demand more evenly – "potentially reducing overcrowding by up to a third on the busiest services".
The RDG's submission largely chimes with that of Virgin Trains, which called for airline-style pricing to manage demand.
But it stops short of recommending an end to passengers standing on busy trains.
Darren Caplan, chief executive of the Railway Industry Association, the trade body for the rail supply industry, said: "There is a need for the government to withdraw from day-to-day intervention in the railway, which is widespread, and to concentrate on an outcomes-based approach.
"So the Williams Review should consider proposals that place the government at arm's length, but which avoid the problems encountered with the erstwhile Strategic Rail Authority, by establishing clear demarcation of responsibilities and ensuring a smooth, visible pipeline of work for the businesses which build, maintain and enhance the UK's rail network."
Anthony Smith, chief executive of the independent watchdog Transport Focus, said: "Passengers tell Transport Focus they want a railway that is more accountable and simple to use, both locally and nationally, especially for commuter services.
"It will be passengers who will ultimately judge whether any changes delivers them train services that are more reliable, provide more space to stand or sit, offer a real customer focus and represent better value for money."
Josh Hardie, the deputy director-general of the CBI, said: "These proposals from the rail companies mark a necessary break from the status quo.
"They seek to drive innovation through private sector competition while improving accountability to passengers."
The Williams Rail Review, chaired by the former British Airways boss, Keith Williams, is examining the structure of the industry and the way passenger rail services are delivered.
The findings and recommendations will be published in a government white paper in autumn 2019. The Department for Transport says changes will begin in 2020.