Whether you are an amateur jogger or fancy yourself as the next Mo Farah, there are plenty of ways to explore the world on your...
Whether you are an amateur jogger or fancy yourself as the next Mo Farah, there are plenty of ways to explore the world on your own two feet.
Here are some of the planet's best and most inspiring places to go running in.
Portland, Oregon, US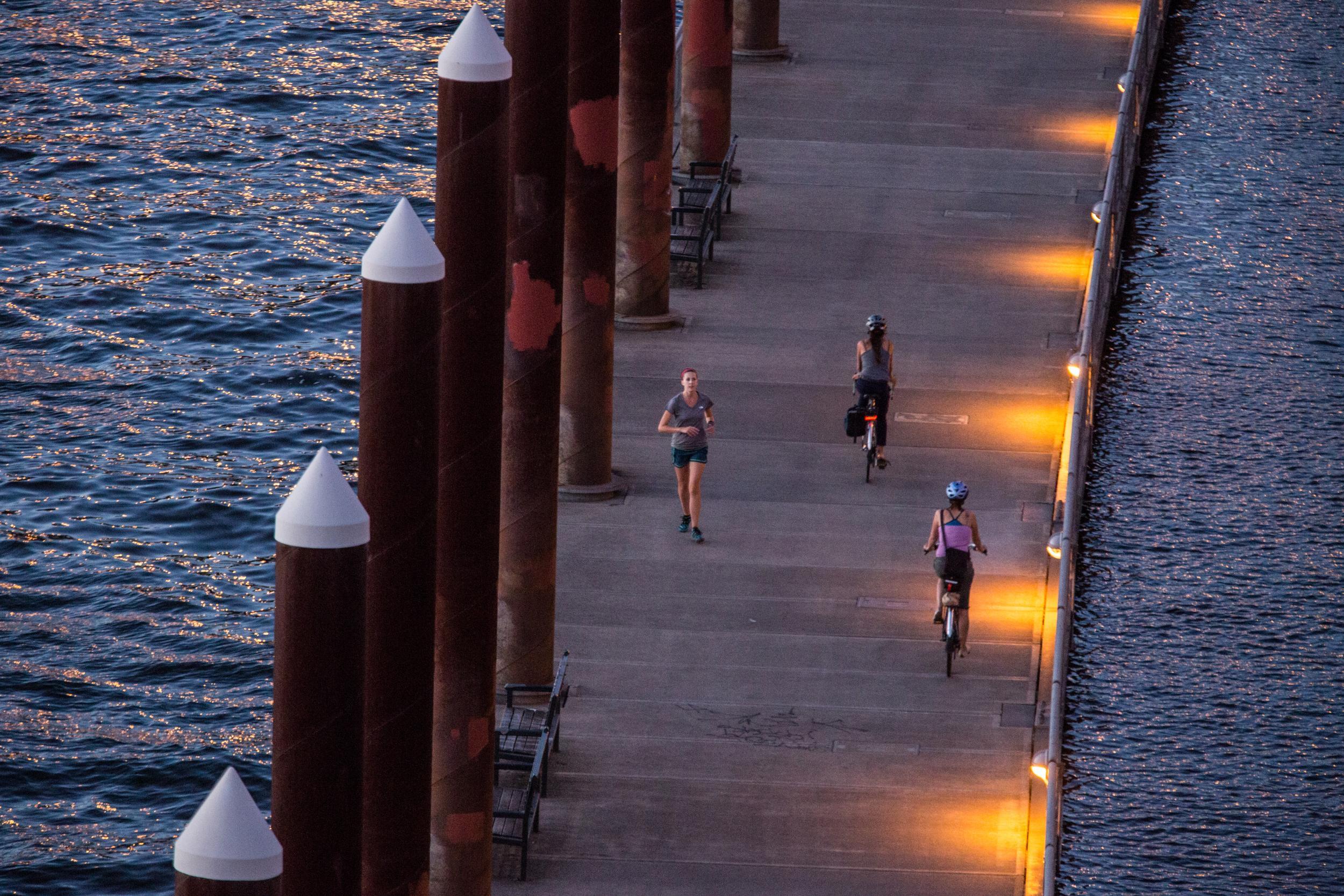 Home to the national Nike and Adidas headquarters, a cadre of Olympic-calibre runners (including Mo Farah) and more than 100 miles of trails and paths, Portland in Oregon enjoys a well-earned reputation as a runner's paradise. With a moderate climate and overwhelming natural beauty, it comes as no surprise that Portlanders hit the pavement in droves. Try the Willamette River Greenway trail, an intermittent 40-mile loop along the riverfront.
Hiroshima, Japan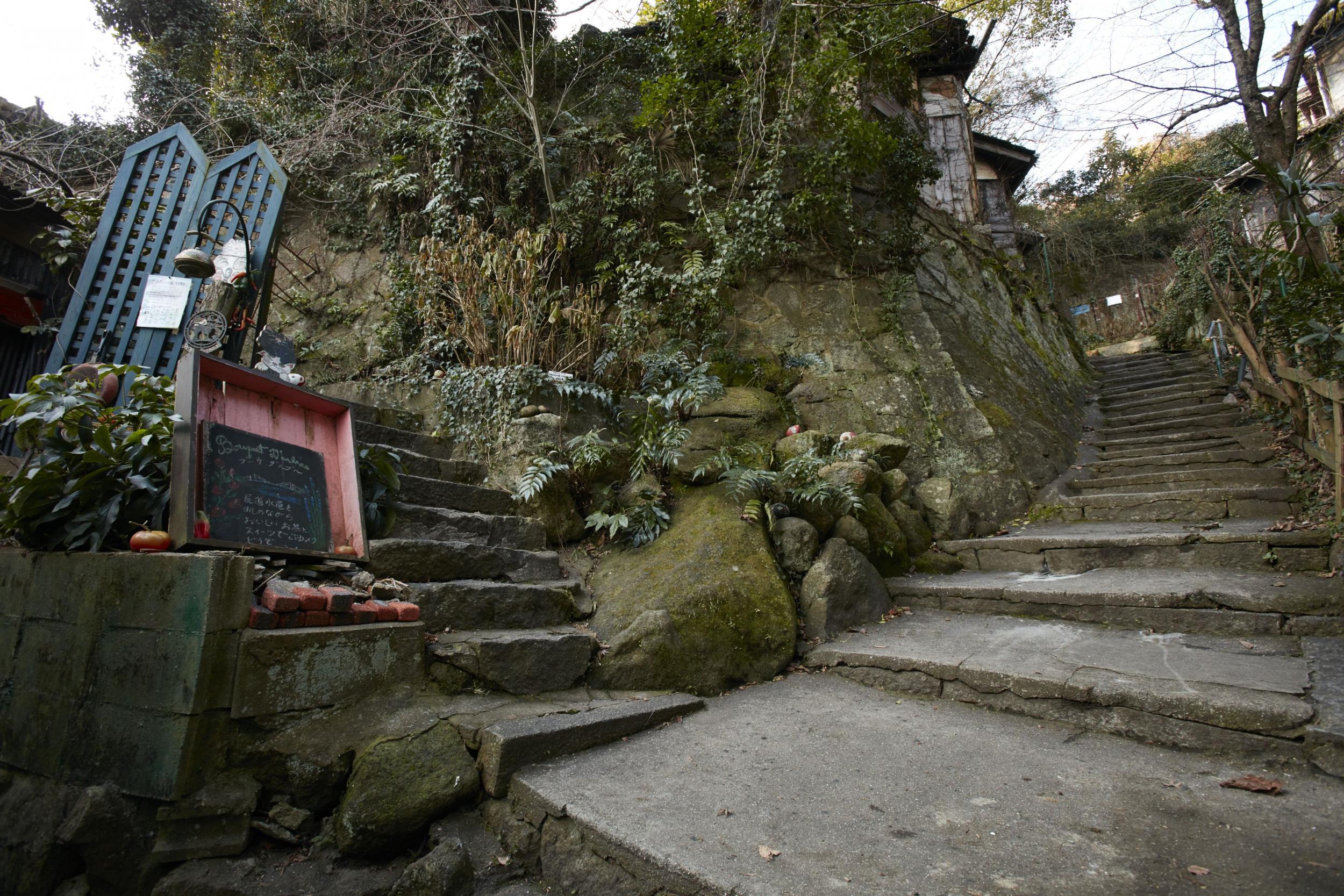 This distinctive mountain trail starts by the only outdoor stone statue in Japan dedicated to Skanda, the god of running. The 3-mile route is difficult due to the mountainous terrain, but offers a good training base for experienced runners. Consisting of a wooded path maintained by citizens and other local volunteers, the route offers runners a cool breeze in the summer and is warm underfoot in the winter.
Mammoth Lakes, California, US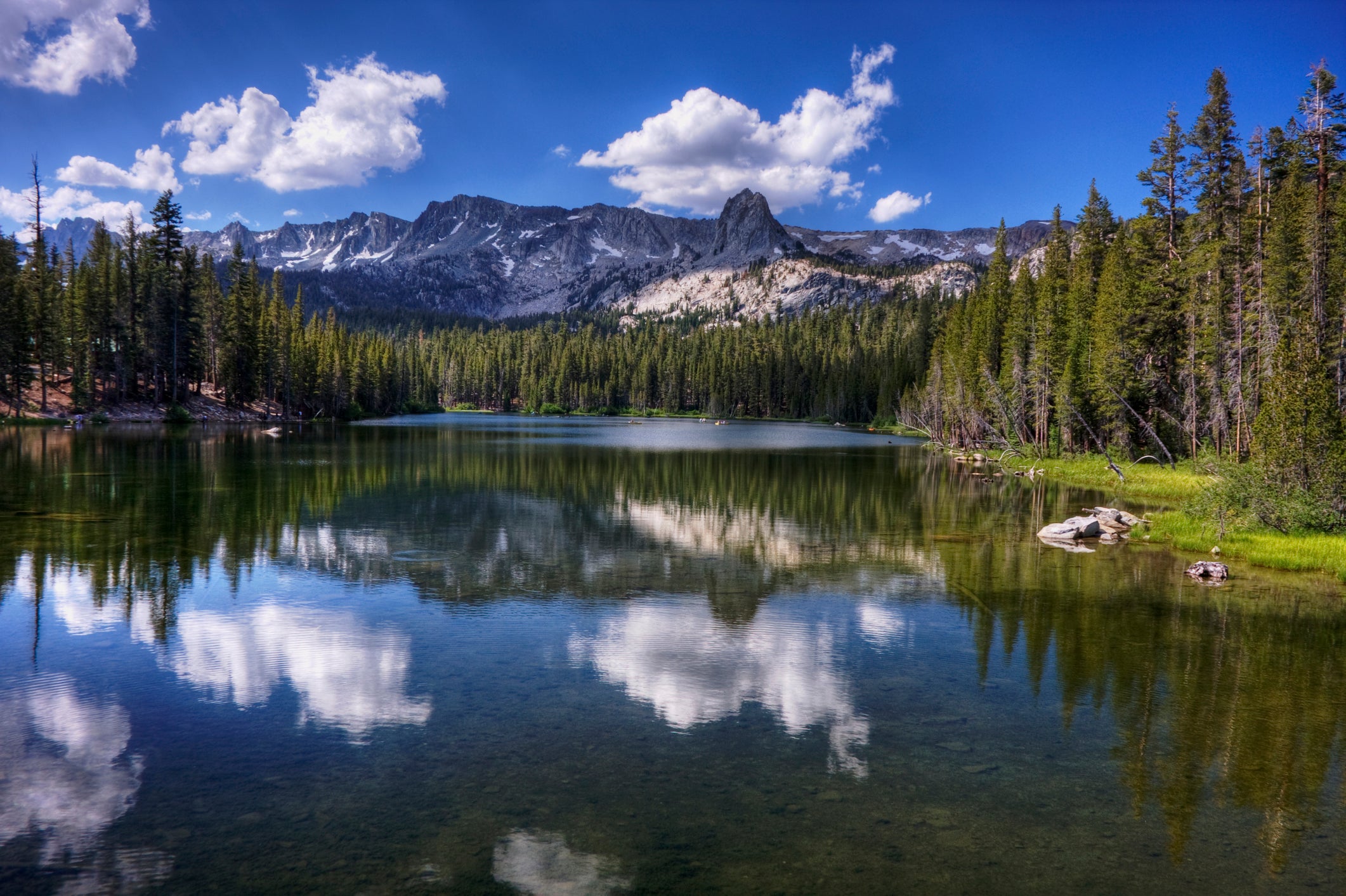 A region favoured by athletes from all over the world for its high altitude and challenging vertical trails and multi-sport diversity, Mammoth Lakes in California offers incredible scenery and an abundance of trails along with a healthy running community for active travellers to explore. Legendary track coaches Joe Vigil and Bob Larsen brought marathon superstars to the region in 2001 and ever since it has become the home of the most decorated distance running club in the US.
Loch an Eilein, Scotland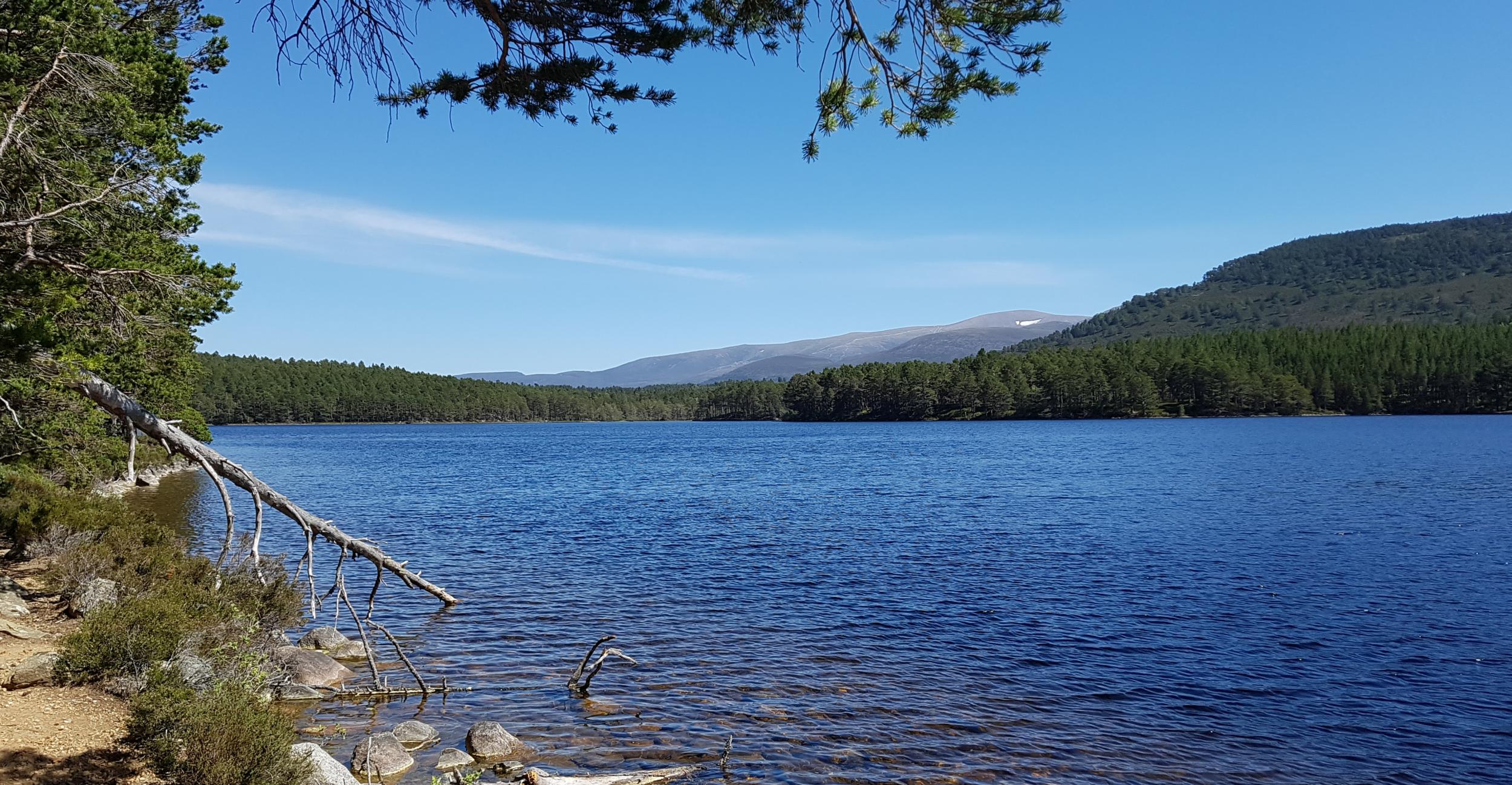 Surrounded by ancient forests and with a mountain backdrop, Loch an Eilein must be one of the most tranquil places in the UK. However, you will also find a winding network of trails leading into the surrounding forest, including a relatively easy route which loops the loch itself. If it's hot, finish your jog with a dip in the water.
Santorini, Greece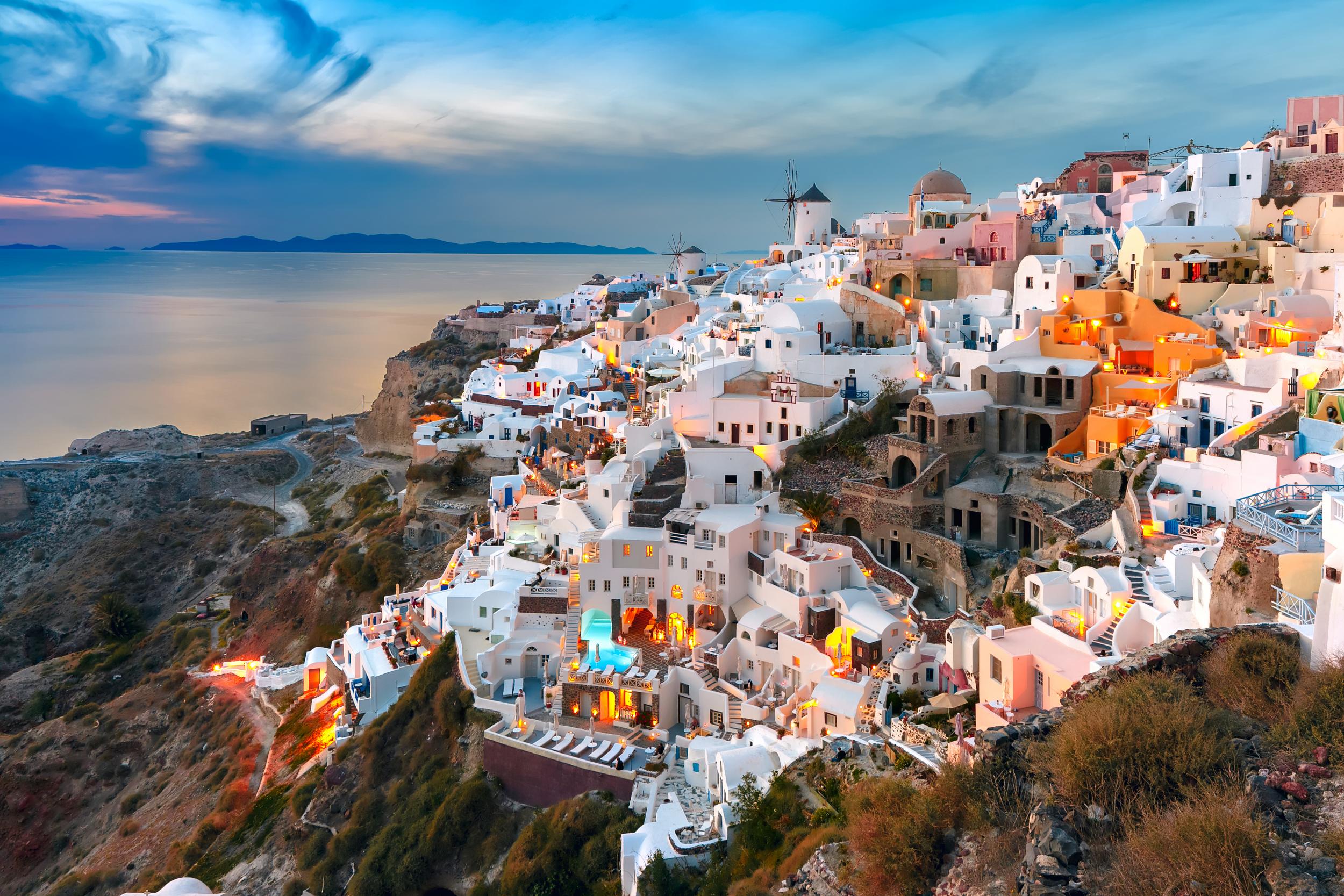 The cities of Fira and Oia are connected by a six-mile cobblestone and dirt road on the Mediterranean island of Santorini, proving an easy-to-find route alongside the blue water and iconic white buildings which is pleasantly cooled by the ocean breeze. Just watch out for the crowd.
Chamonix, France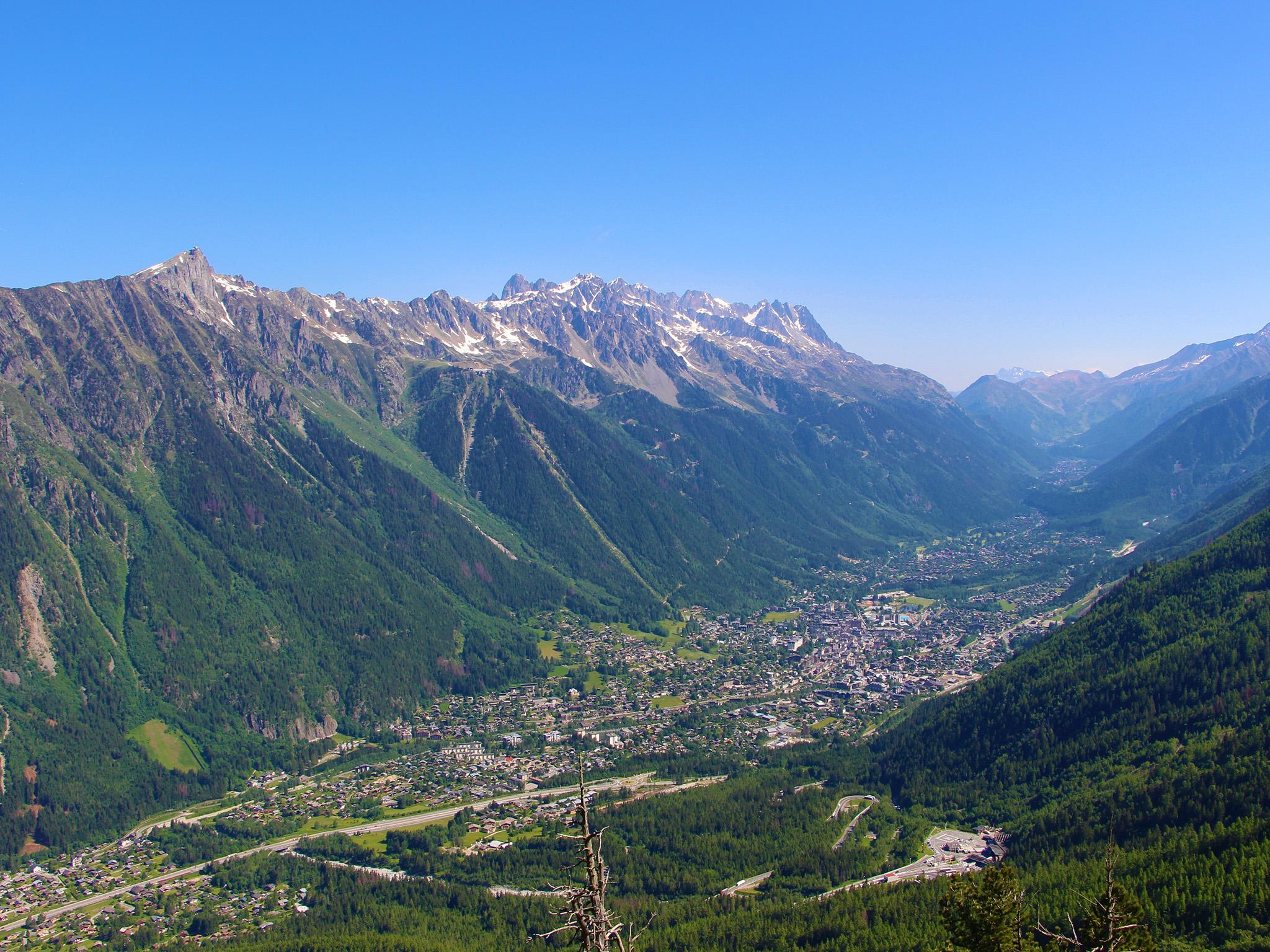 Chamonix's mountainous terrain lends itself perfectly to trail running with the stunning scenery, some fairly significant height gains and a near year-round lift network to get you to new stomping grounds. There are plenty of different routes, from options which would take around an hour to ones which could take all day.
Sydney Harbour, Australia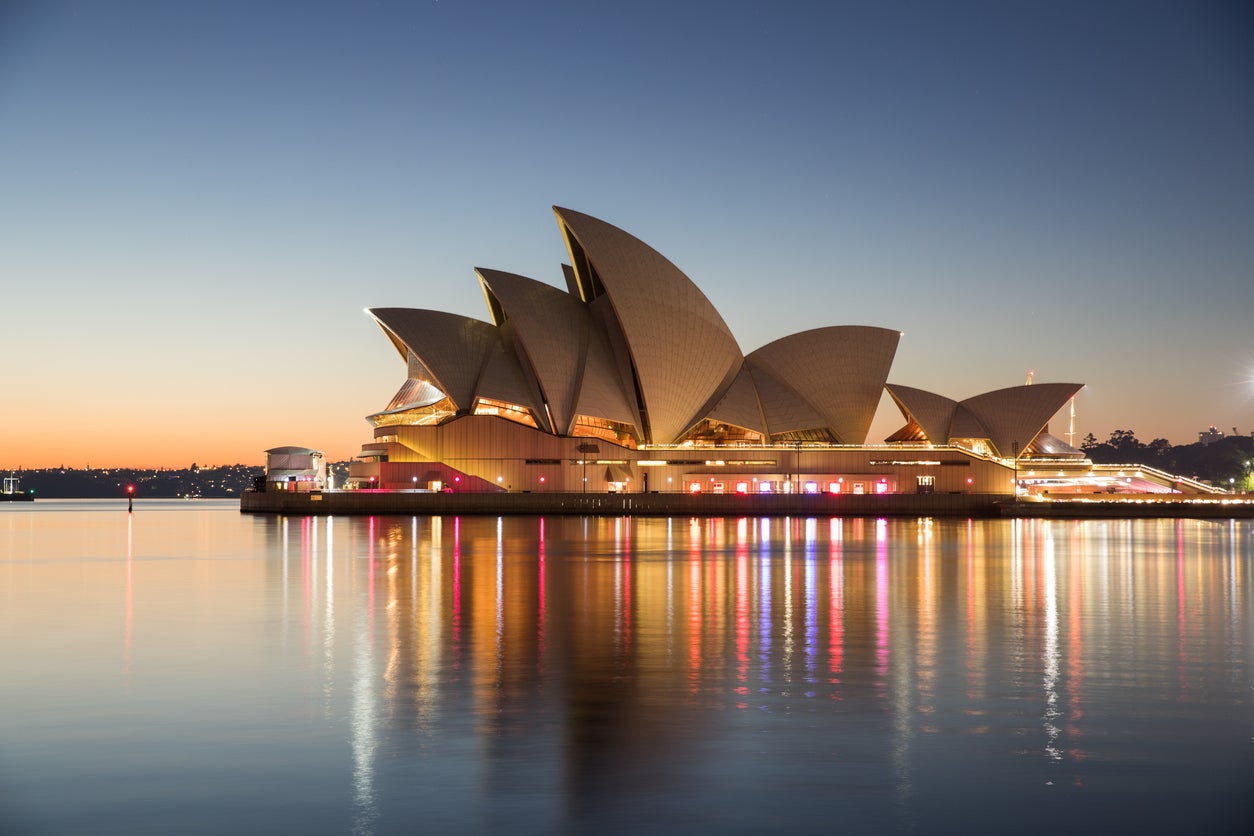 This very flat 7.5-mile route takes in some of the most famous sites in Sydney, including the Opera House and the Botanic Gardens, hugging the waterfront. If you have the energy, tackle the steps of the Opera House at the end.
Torres del Paine National Park, Patagonia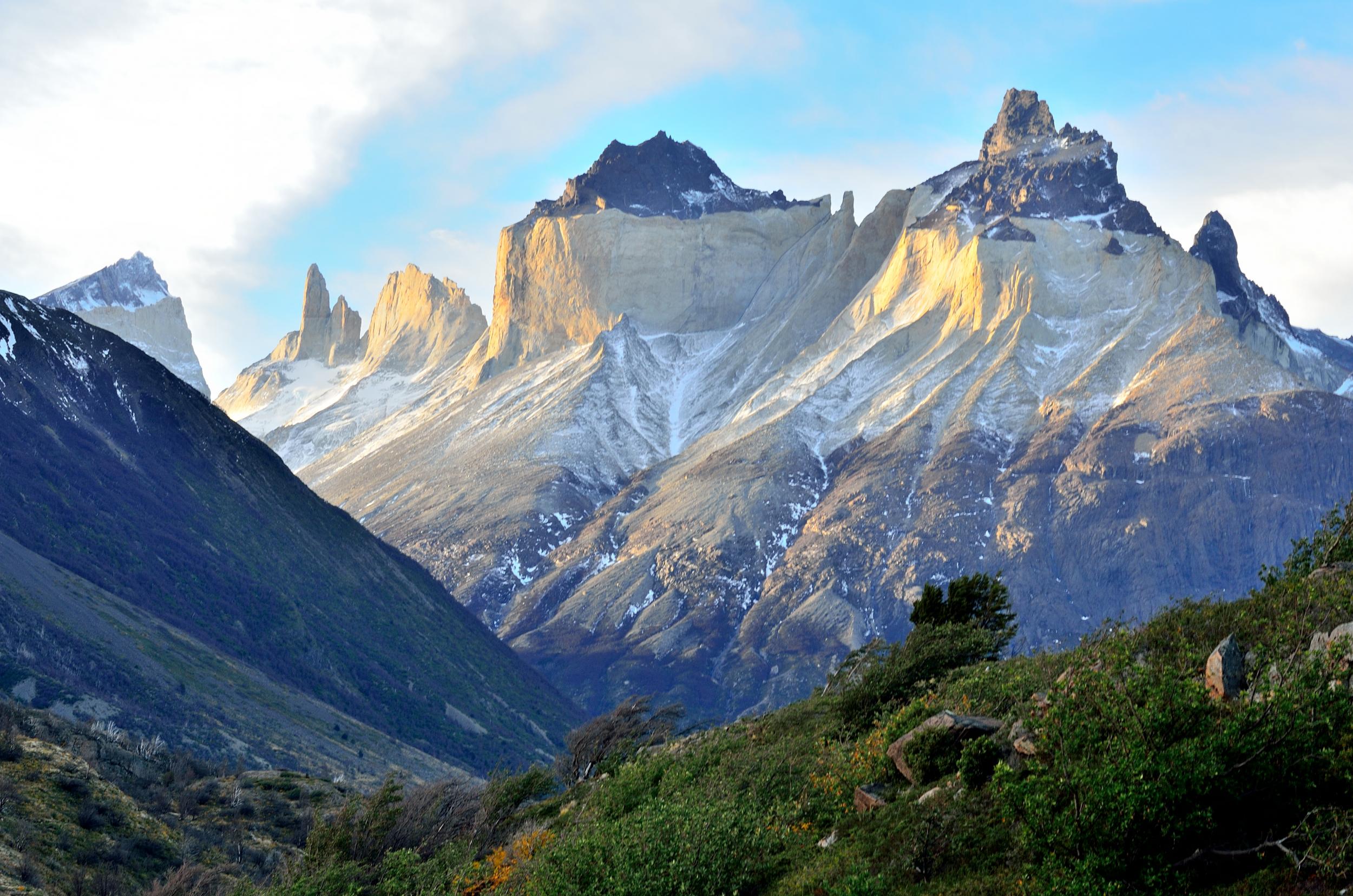 Warning: this route is not one for beginners. This national park in Chilean Patagonia offers stunning mountainous, snow-peaked mountains and sweeping valleys linked by numerous challenging trails. There are plenty of organised runs here during the year which take in some of the park's spectacular views and diverse wildlife.
Heidmork, Iceland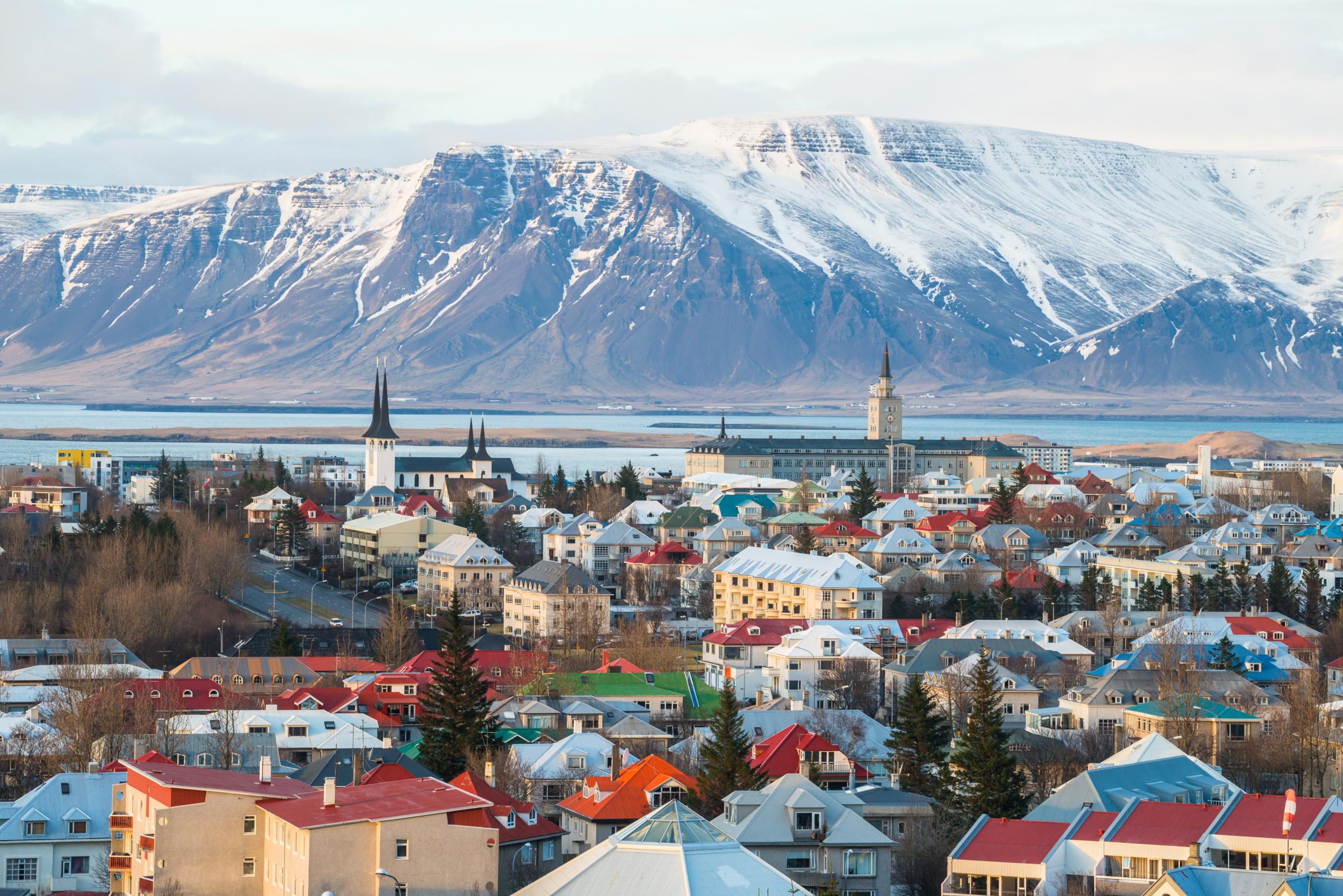 Located around 6 miles from Icelandic capital Reykjavik is Heidmork, a protected conservation area with lakes, waterways, forests and lava fields. The gravel tracks in and around the Heidmork area cover more than 24 miles, making it a perfect place for running and it is popular among locals.
Cape Town, South Africa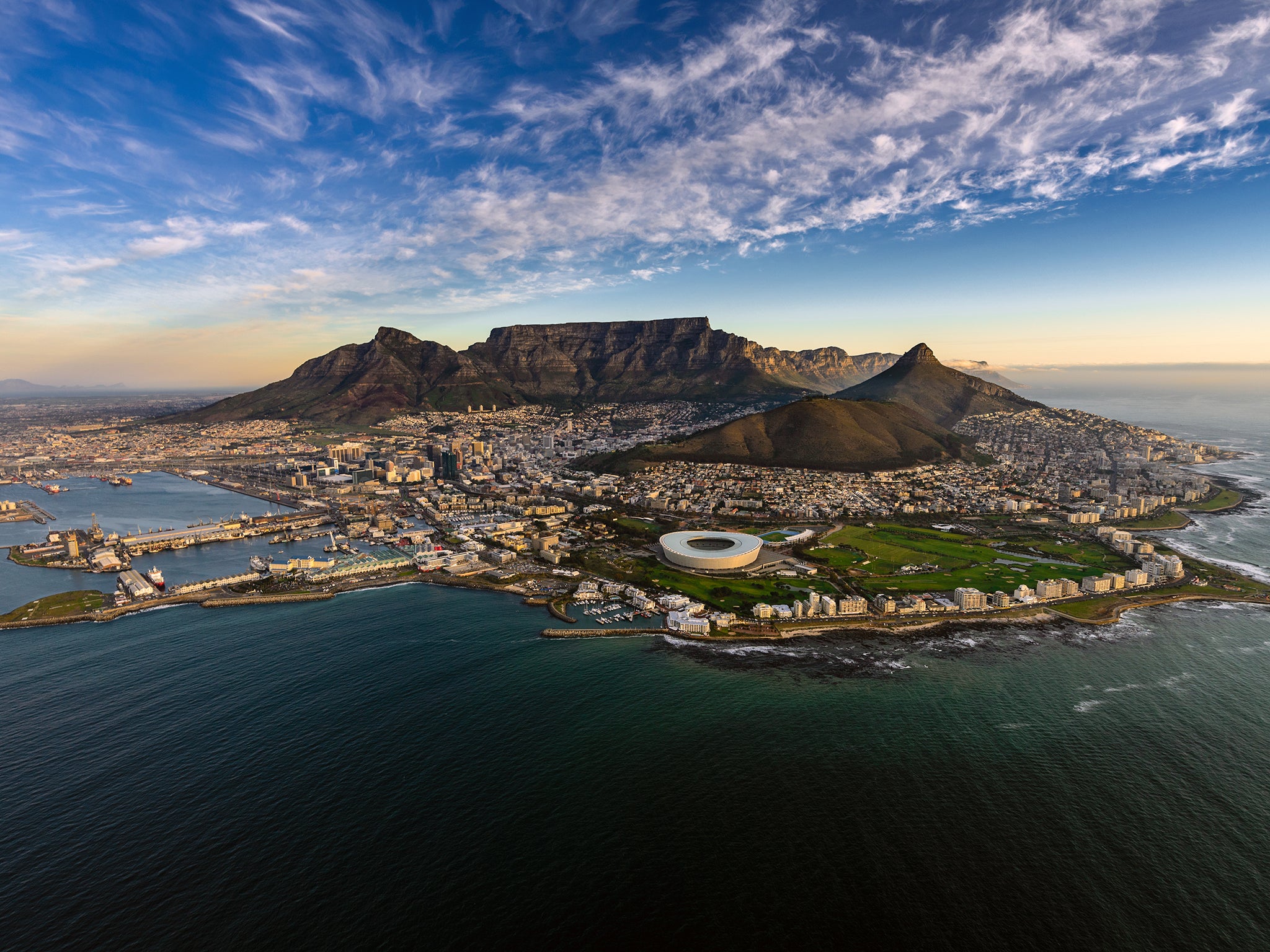 Snaking its way along the base of Table Mountain, Tafelberg Road offers perhaps some of the best views of Cape Town, its harbour and Robben Island. The route has a few gentle climbs and declines on a paved track, so all you will need is your running shoes.