Airlines are stepping up the fight against what they see as poorly drafted and enforced passengers' rights rules. Under the European legislation known as...
Airlines are stepping up the fight against what they see as poorly drafted and enforced passengers' rights rules.
Under the European legislation known as EU261, travellers are entitled to cash compensation for long delays or cancellations that are within the airlines' control. The sum ranges from €250 (£215) for short flights that are three hours or more late, to €600 (£515) for long-haul departures that arrive four hours behind schedule.
Now Philip Meeson, executive chairman of Jet2's owner, Dart Group, has called for changes to the system. At present individual passengers apply for compensation either direct with the airline or through claims-handling firms, which typically take one-third of any compensation awarded.
If the traveller's claim is rejected by the airline, they can take the case to court or to an alternative dispute resolution (ADR) service, if the airline is signed up with one.
While British Airways, easyJet, Flybe and Virgin Atlantic are members of ADR schemes, Jet2 has refused – citing what it says are inconsistent outcomes. The Leeds-based airline says that on the same delayed flight, some passengers have had their claims upheld while others have been rejected.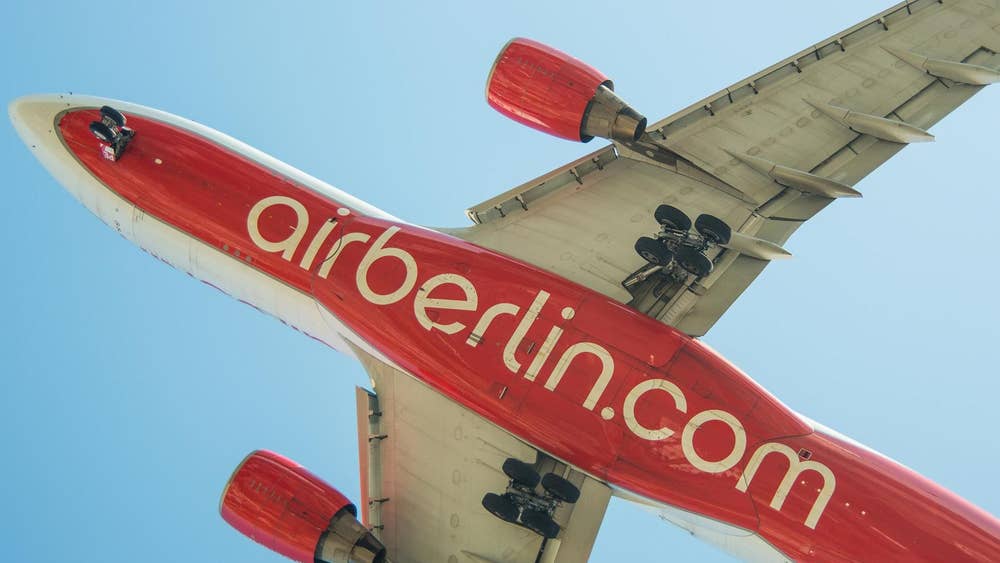 Speaking to The Independent, Mr Meeson said he would sign up if decisions were based on "professional adjudication on a flight-by-flight basis".
Jet2 also wants the airline to have the right to appeal ADR decisions. At present only the passenger can do so.
European airlines can escape their obligation to pay compensation if they can demonstrate that one of a number of "extraordinary circumstances" prevailed. These include air-traffic control or weather-related delays, a "hidden manufacturing defect" and safety and security issues – such as the Gatwick drone.
Mr Meeson said: "Our aircraft set off on a 1,500-mile journey twice a day when a lot of things can go wrong.
"We will make a very careful decision about whether we will pay out flight by flight.
"We have a team of 30 people handling this. We process these things very quickly."
The Jet2 boss is calling for the Civil Aviation Authority's (CAA) existing Passenger Advice and Complaints Team (PACT) to rule definitively on whether a particular flight should qualify for compensation.
While PACT can advise passengers about whether a claim is justified, it cannot currently enforce payment. The CAA says: "For PACT, no record is kept as to whether the airline pays compensation to the consumer, nor how much."
Jet2 paid out £32m in compensation claims last year, which works out at about £3 per passenger.
A spokesperson for the CAA said: "The majority of UK passengers fly with airlines that have decided to sign up to an ADR provider, and the Civil Aviation Authority's role is to monitor the performance of ADR providers. We believe ADR is good for UK consumers."
Rory Boland, travel editor for Which?, said "Instead of digging in its heels and putting its good reputation at risk, Jet2 should take the initiative and introduce an automatic compensation system that puts passengers first and saves them from jumping through hoops to get the money that they are owed."
Mr Meeson rejected the suggestion, saying: "Jet2 isn't allowed to credit transfer more than the original amount paid on credit cards."
The other issue is that the airline has payment details only for the lead passenger, not for additional people on the same booking.
Across the aviation industry there is widespread unhappiness at what are seen as "punitive" financial liabilities for airlines at times of disruption, whether or not it is the carrier's fault.
"We think the amounts are disproportionate," said Mr Meeson. "We think it would be a great idea to review the rules and make them proportionate."
European air passengers' rights rules were partly blamed for the collapse of Flybmi in February.
The European Union is reviewing the regulations to reduce the obligations on airlines – for example by capping the cost of accommodation at €125 (£108) per person with a maximum of five nights.
But six years after the European Commission adopted the proposal, it has yet to take effect.
At a summit organised by the trade group Airlines 4 Europe, KLM's chief executive Pieter Elbers said: "We pay for things we're not responsible for.
"If you go to the movies and you are held up for half an hour, no-one would sue the theatre. But the reality in aviation is that we have ill-fitting legislation."
At an "Aviation Day" in Romania, the airlines' trade association, Iata, said the proposed revision "improves many things".
But Iata maintains: "European air travel is probably unique in the field of retail commerce in that it is subject to a regulatory regime of punitive compensation for shortfall in service delivery and an unlimited liability of care and assistance to passengers, whatever the reason for the disruption."
Rory Boland of Which? said: "To avoid payouts, airlines should be focusing on improving punctuality and reliability, which are still a long way off where they need to be."