World Oceans Day is an annual event celebrated globally on 8 June that aims to raise awareness of the challenges facing our little blue...
World Oceans Day is an annual event celebrated globally on 8 June that aims to raise awareness of the challenges facing our little blue planet.
Covering 71 per cent of the earth's surface, our seas are a life-support system for the entire world. It's vital we stay informed about how we can protect our oceans, as well as enjoying and appreciating them as mindfully as possible.
Here's a selection of the best water-based expeditions that can help you do just that.
Circumnavigate Menorca in a kayak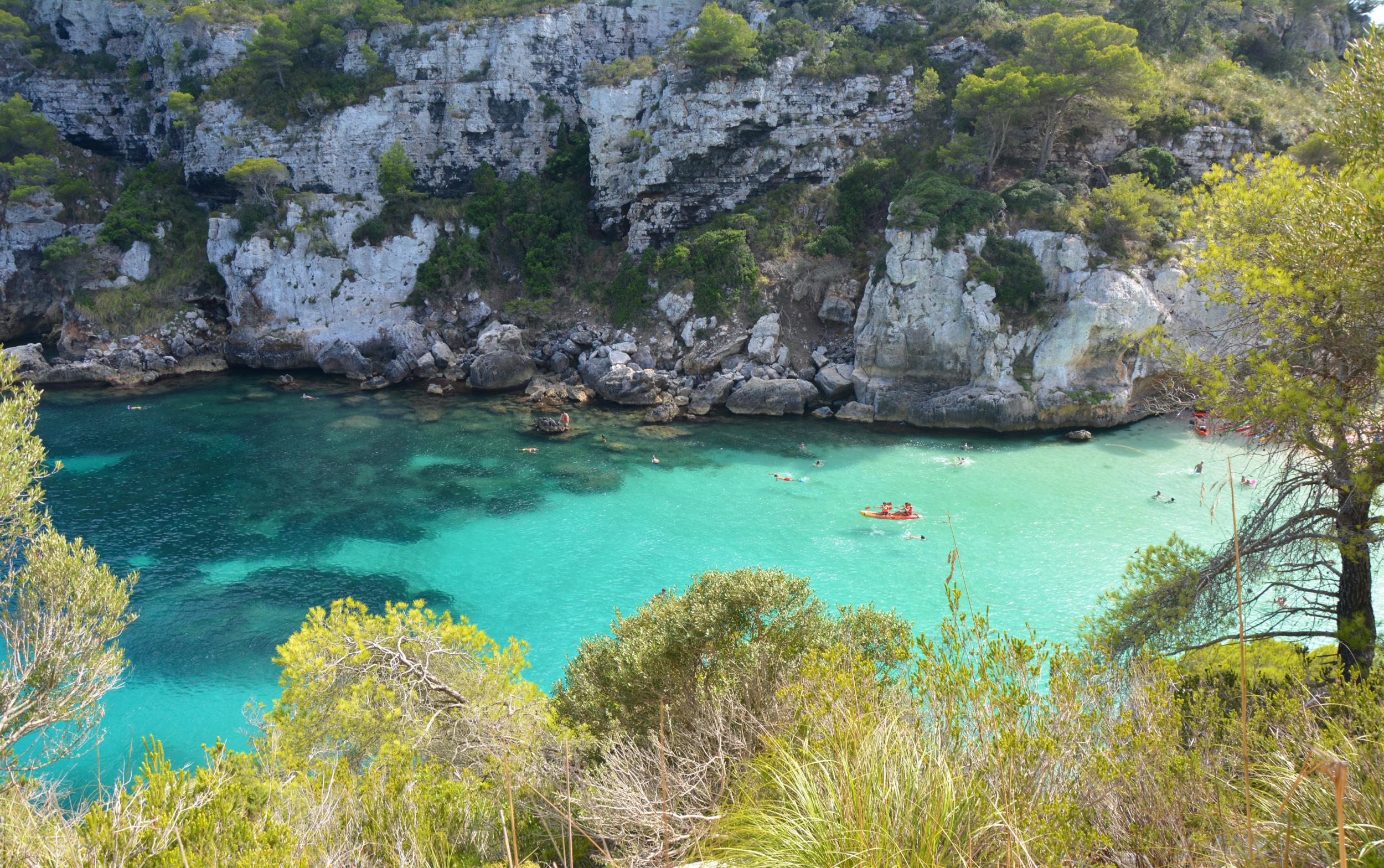 Those seeking a challenge should look to Wildsea Europe – a network of ecotourism operators and destinations which aims to empower local communities, support sustainability and enhance "ocean literacy". The collective organises various expeditions around Europe, including an eight-day sea kayaking expedition where travellers can circumnavigate the beautiful Balearic island of Menorca. Accompanied by a certified tour guide, the trip explores some of the island's most hidden places that are only accessible by sea. Those looking to get back to nature will get the opportunity to camp on wild beaches and dine under the stars.
The expedition departs in June, July and twice in August in 2019; from €855pp.
Catamaran sailing in Croatia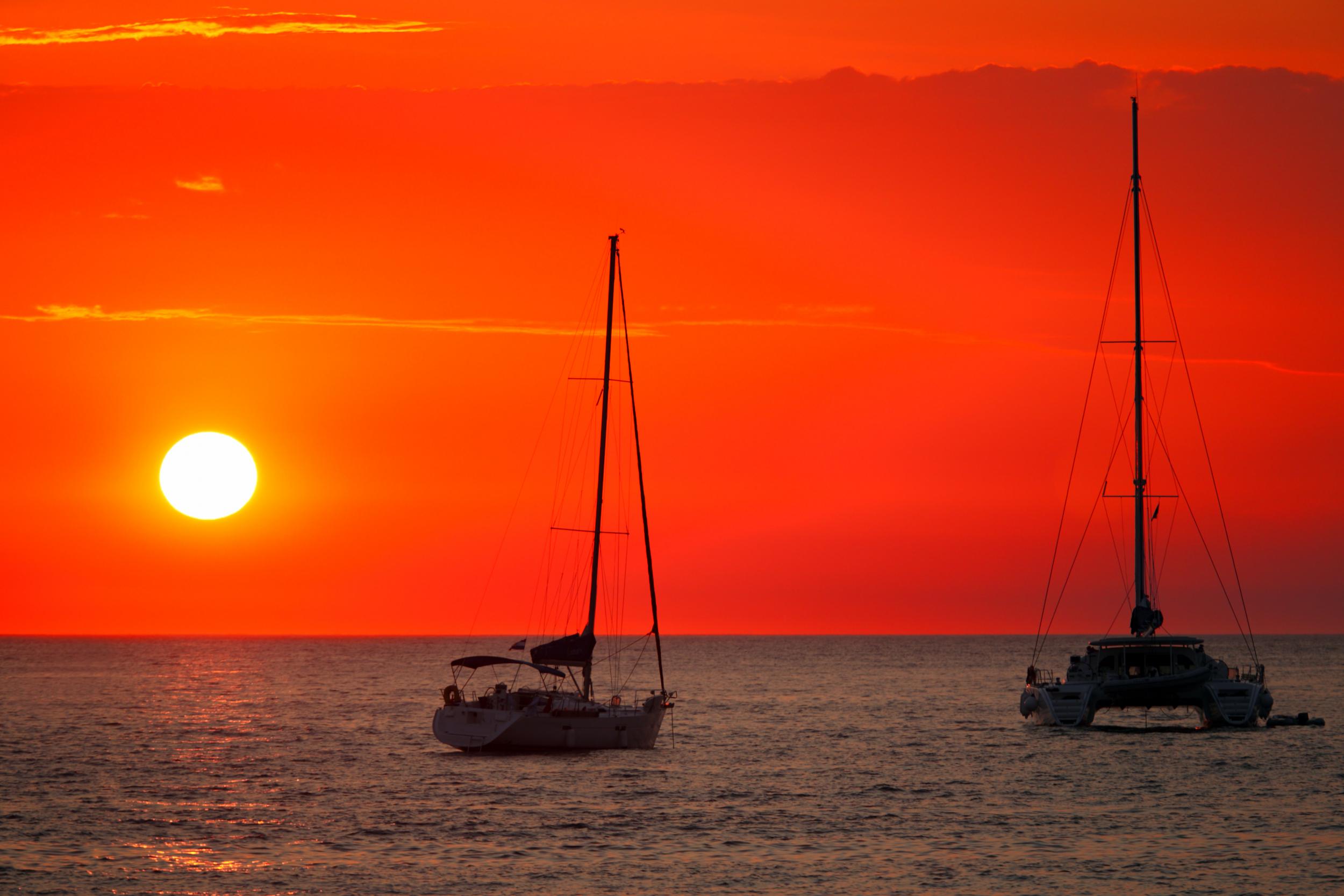 Responsible Travel offers a four-day small group trip exploring the pristine Elaphiti Islands on a modern catamaran. Sailors will visit the islands of Lopud, Kolocep and Sipan, which are located less than an hour from Dubrovnik and characterised by pine forests, sandy beaches and ancient paths to trek and bike along. There's also the opportunity to sea kayak to remote coves, plus swim and snorkel in the turquoise Adriatic. The cruise aims to use the power of wind as much as possible, keeping motor power to a minimum.
From €580 for four days, excluding flights. This trip can be extended to eight days.
Dive with seals in the Farne Islands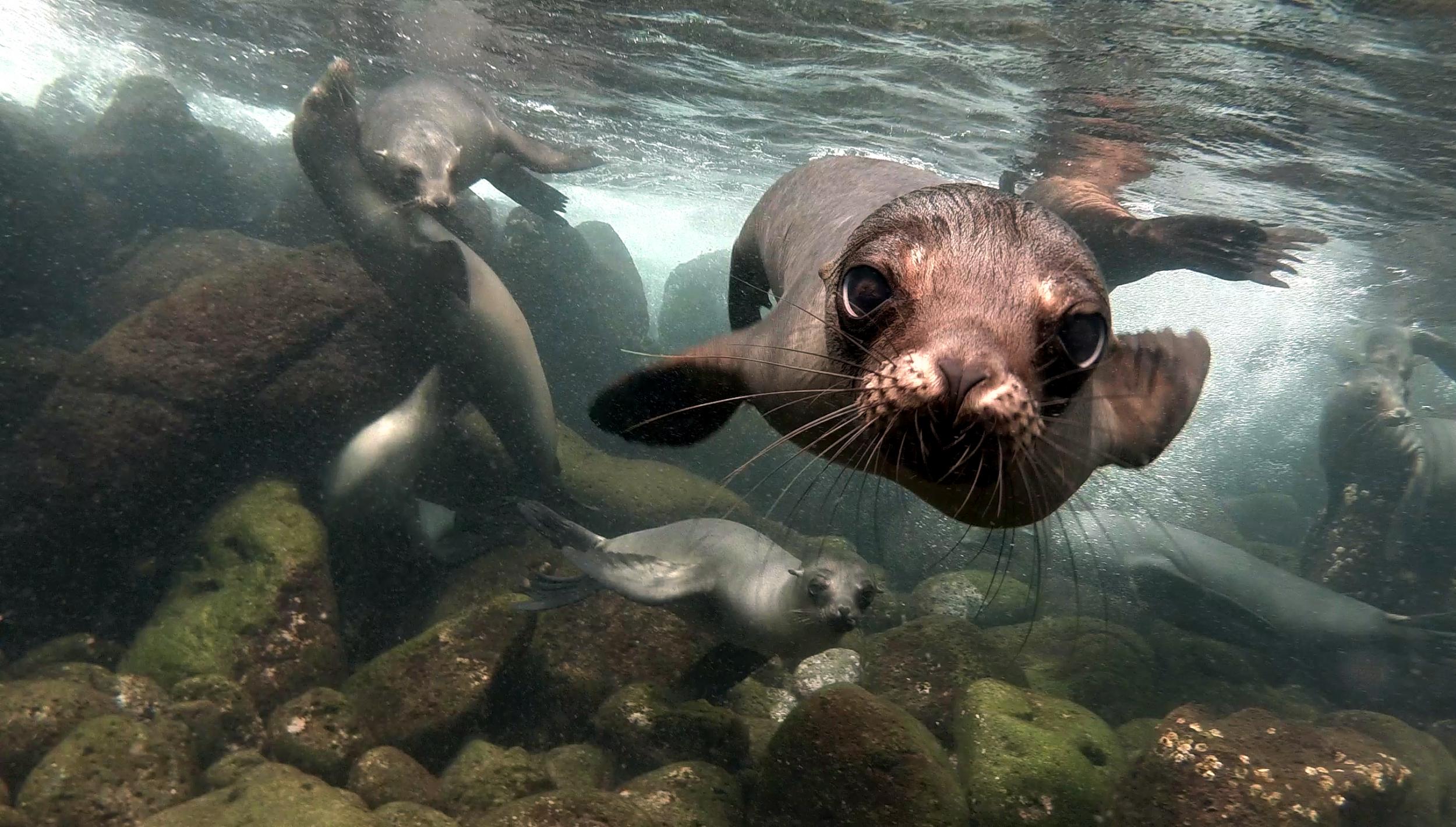 Located just below the Scottish border on the east coast of England, the Farne Islands are renowned for being one of the best places in the UK to dive with seals. A colony of 4,000 to 5,000 grey seals lives at this remote outpost all year round and divers taking the plunge into the chilly waters of the North Sea are highly likely to get up close and personal with these curious animals. Those reluctant to climb into a wetsuit can explore the islands – which play host to one of the most populated seabird colonies in England – on foot. Sir David Attenborough named the islands his favourite place in the UK to see nature at its best and, well, if it's good enough for him…
Sovereign Diving offers dive expeditions for both groups and individuals from £45pp, which incorporate two dives in a day. Accommodation can also be arranged.
Explore the Norwegian fjords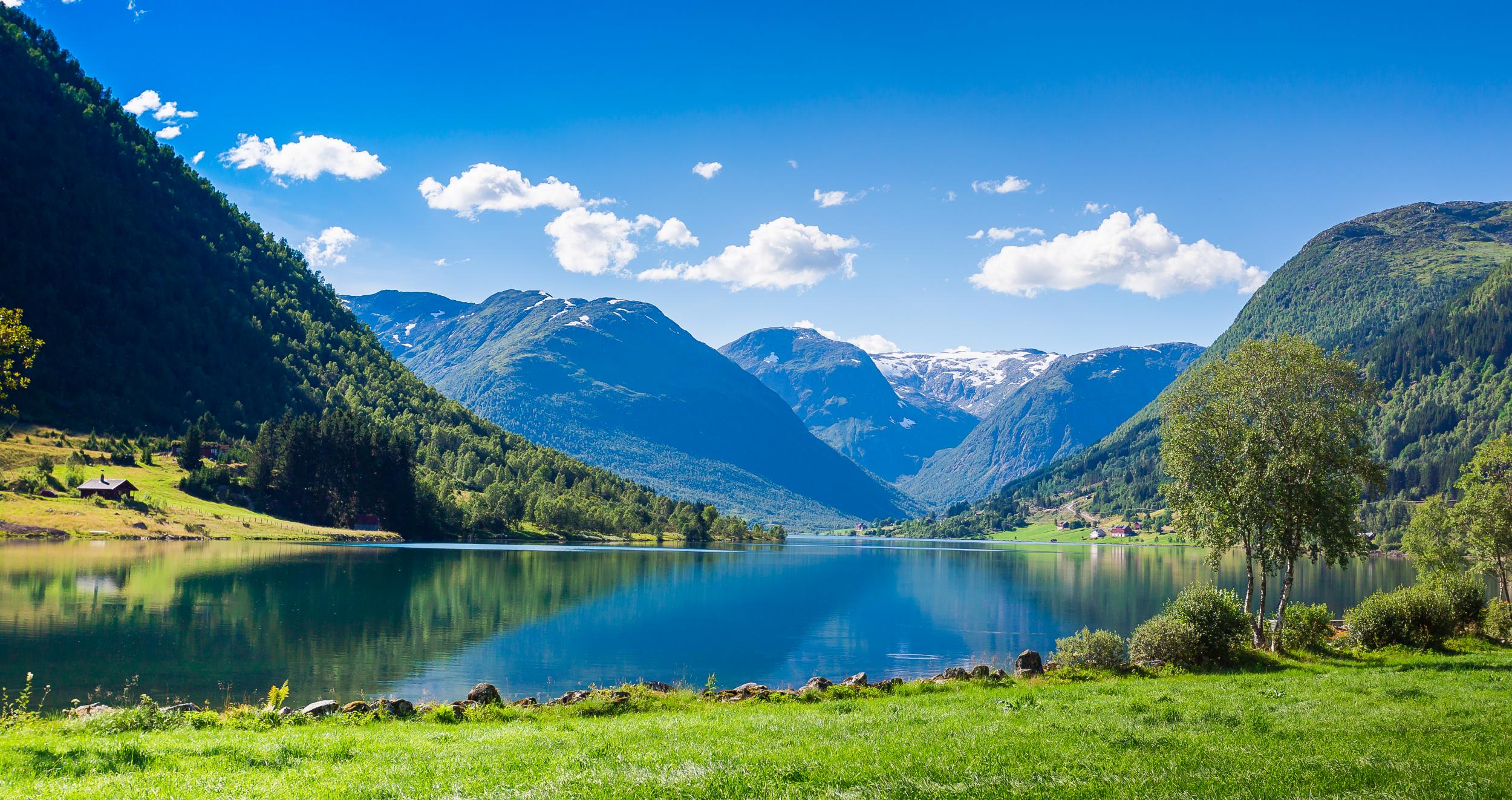 With more than 1,000 fjords in Norway, there's plenty to explore in these long and deep ocean inlets. June, July and August is peak season for cruising along these narrow waterways, which are arguably some of the world's most beautiful stretches of water. Plenty of daylight and clement temperatures combine to make for an unforgettable journey in this lush landscape, where cliffs stretch for thousands of miles. For a quieter experience, however, trying visiting in autumn or winter. While the weather changes dramatically, the incredible scenery remains.
Cruises at all price points are available for travellers to this part of the world; Mundy Cruising offers an expedition that departs Edinburgh on 25 July, stopping at six ports including Bergen, Flåm, Olden and Hellesylt.
The Best of the Fjords in Seven Nights​ cruise costs from £1,119pp.
Snorkelling in Belize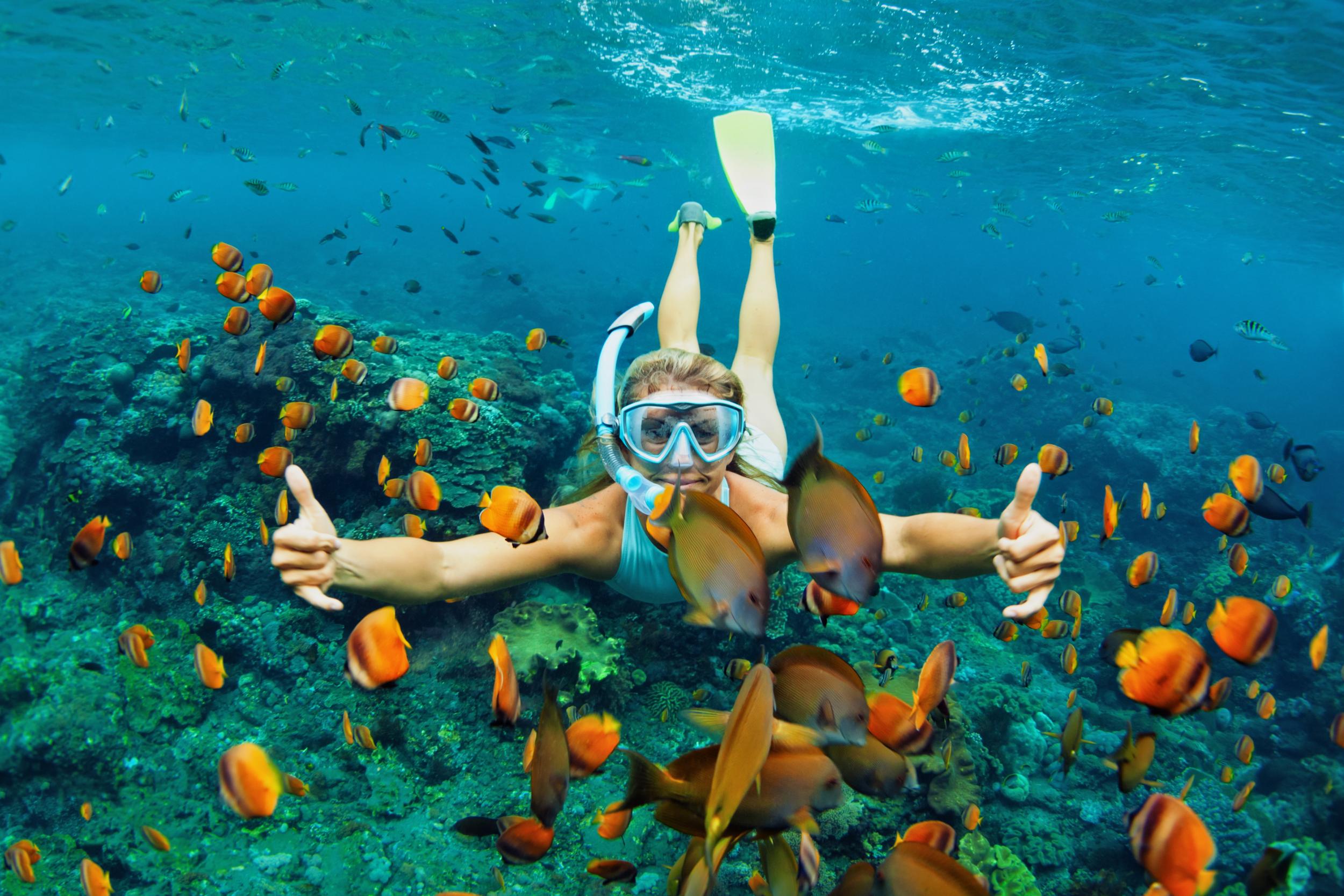 If you've never dived before or are travelling with kids, snorkelling is a perfect way to observe some of the ocean's treasures first-hand. Home to the largest barrier reef outside of Australia, Belize on the east coast of Central America is frequently heralded as one of the world's best snorkelling destinations, with abundant wildlife to discover. White Sands Dive Shop is a full service, five-star PADI dive and snorkelling shop offering daily dives and snorkelling expeditions to 30 sites from the white-sand beaches of Ambergris Caye.
Trips begin at around US$60 (£47).
Stare at the sea from the world's best beach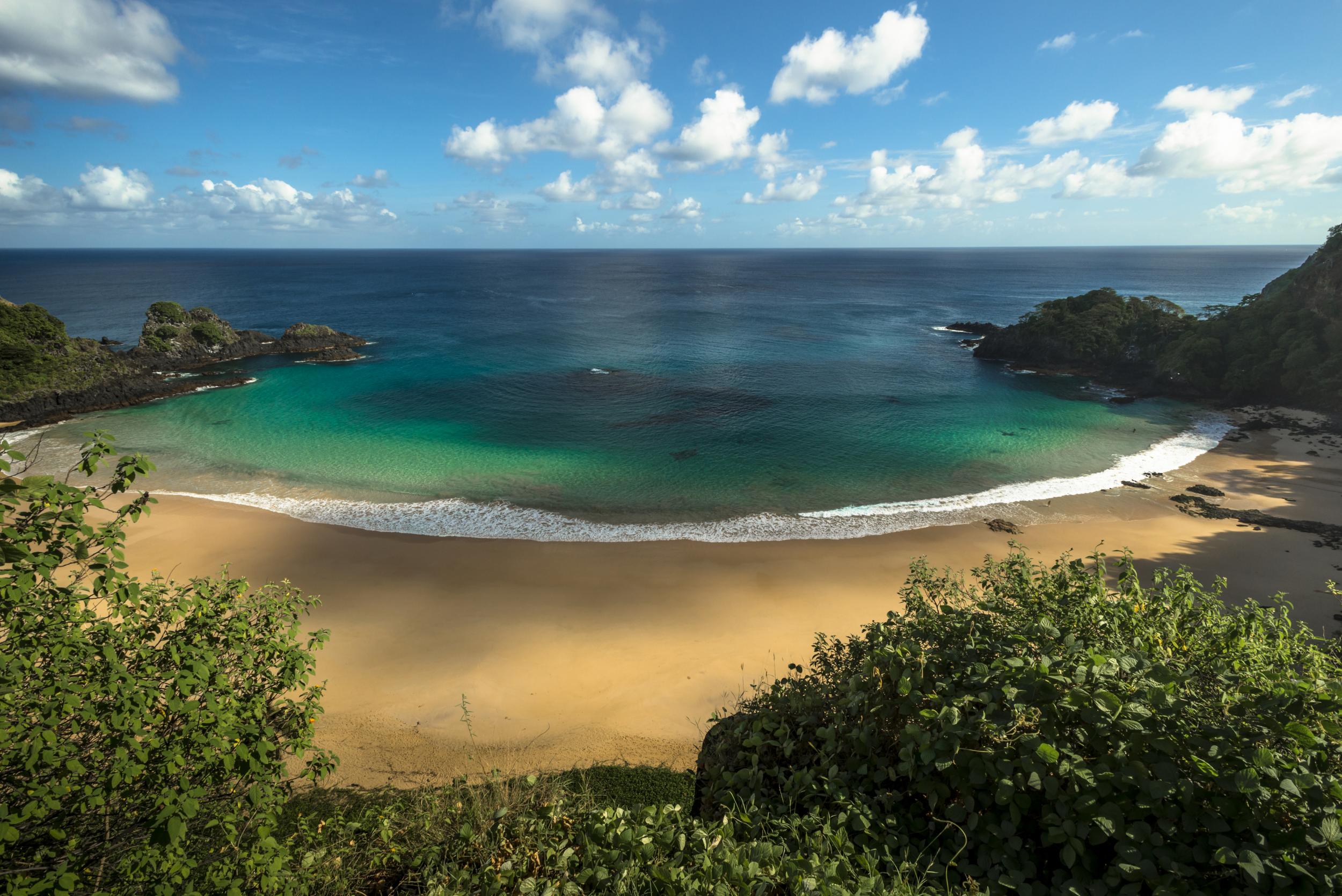 Travellers looking for something less energetic should head to the beach voted the world's best: Baia do Sancho in Fernando de Noronha, Brazil. Facilities on this untouched slice of heaven are non-existent, but the soft sand and green waters more than make up for it. Accessing the beach is no mean feat; the island lies around 250 miles off the Brazilian coast, but visitors can travel by plane or boat from Natal or Recife on the mainland.
Conserve sea turtles in Costa Rica
Those wanting to give back to our bountiful oceans can help conserve the population of Olive Ridley sea turtles in Costa Rica. Working alongside scientists, conservationists and local people, volunteers can assist with conservation efforts for these beautiful creatures by collecting scientific data, monitoring turtles and doing beach cleaning tasks. Participants can choose to stay from one week to 12 weeks, assisting a team of local people to promote sustainability around the Reserva Playa Tortuga research institute in Costa Rica.
Trips with Responsible Travel cost from £540 to £3,795, excluding flights.
Go on an expedition on a world-class yacht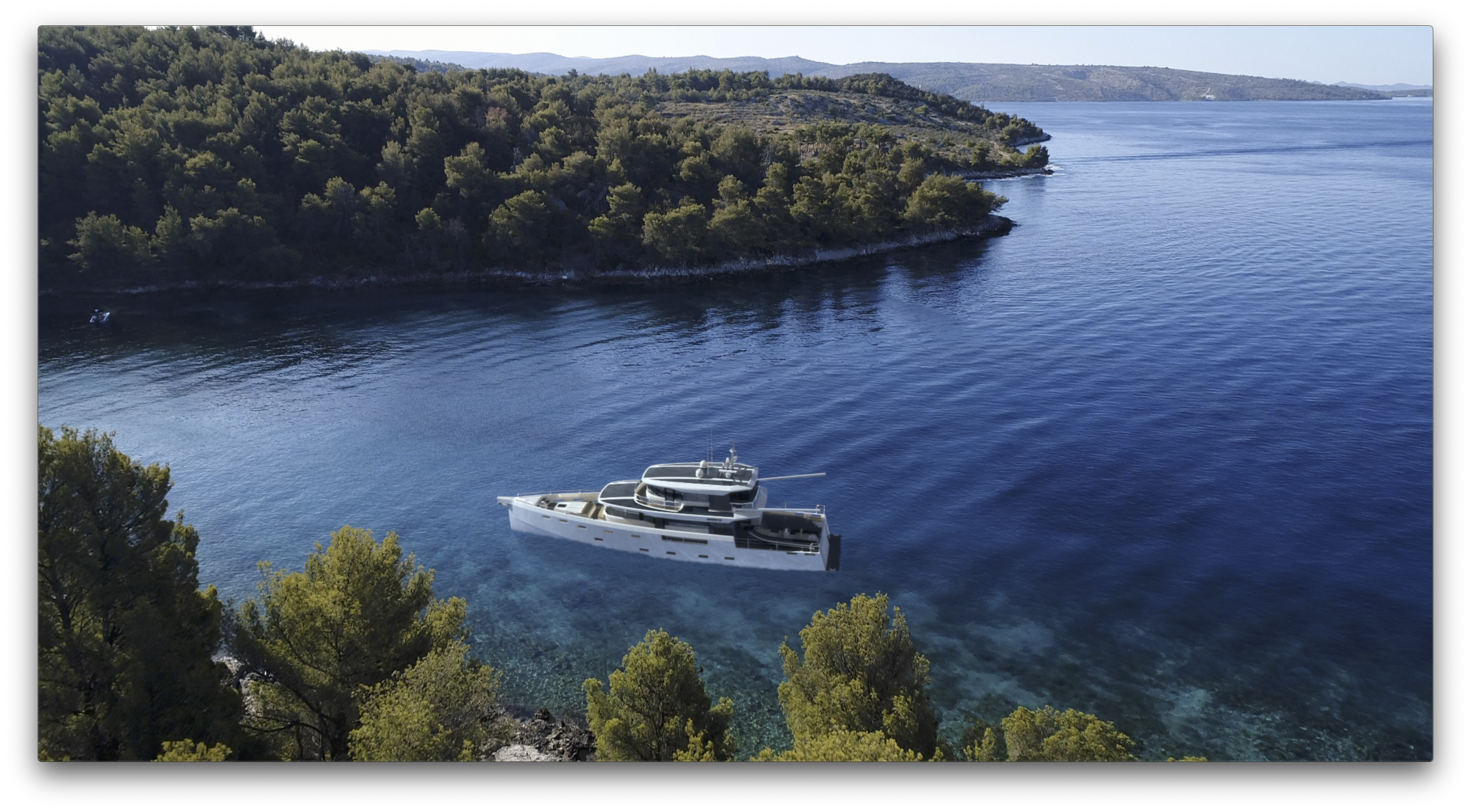 Sustainable and high-spec yacht expedition company Arksen, which launched earlier this year, offers four signature itineraries, inspired by great explorers including Jacques Costeau and Fridtjof Nansen. The journeys, as part of the brand's "Explorers' Club", spool around the world from the Arctic Ocean to the South Pacific. Arksen founder Jasper Smith, a tech entrepreneur, has long been a keen sailor and climber: he once sailed from Sydney to Alaska, and climbed all the volcanoes along the way.