This spring brings a wealth of new flight routes and new openings – but sometimes the best cities to visit have nothing new about...
This spring brings a wealth of new flight routes and new openings – but sometimes the best cities to visit have nothing new about them. Here are the best city breaks this spring.
New York, US
The shoulder seasons of spring and autumn are the best time to visit the Big Apple: the warm temperatures make that afternoon wander around Central Park or evening doing a Williamsburg bar crawl that much more appealing. This spring there are more reasons to visit. The Hudson Yards development in Chelsea, the largest property development ever in the US, has breathed new life into the western Manhattan district regenerated with the High Line and the reopened Whitney Museum of American Art. Elsewhere, the city is working up to the first-ever World Pride event in July, which makes New York all the more fun to visit.
Hotel to book: You can't be better located than the new floral-covered Moxy Chelsea in the heart of Midtown, where superb views come as standard.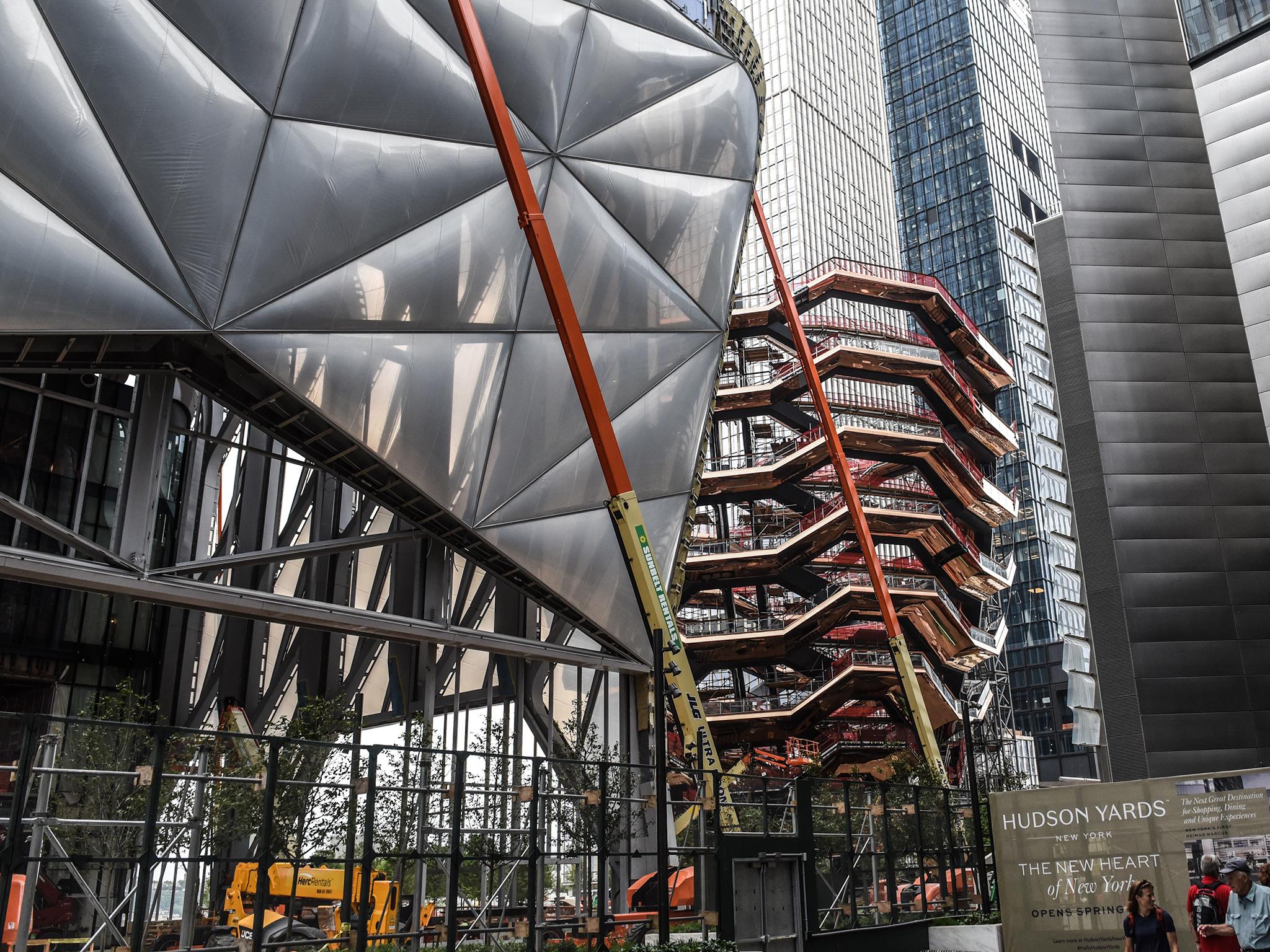 Charleston, US
British Airways has just launched direct flights to this Southern belle city, marking the first time that Charleston has been hooked up directly to Europe. This South Carolina city is one of the oldest and most historic in America, full to the brim with pastel mansions, secret gardens and pre-Civil War plantations. And the food is a raucous mix of everything from fried chicken to pan-Asian cuisine. Come before the summer gets hot, hot, hot.
Flight time: 9 hr
Hotel to book: The Dewberry describes itself as "Southern reimagined": expect a contemporary-luxe hotel with free bikes with which to explore the city.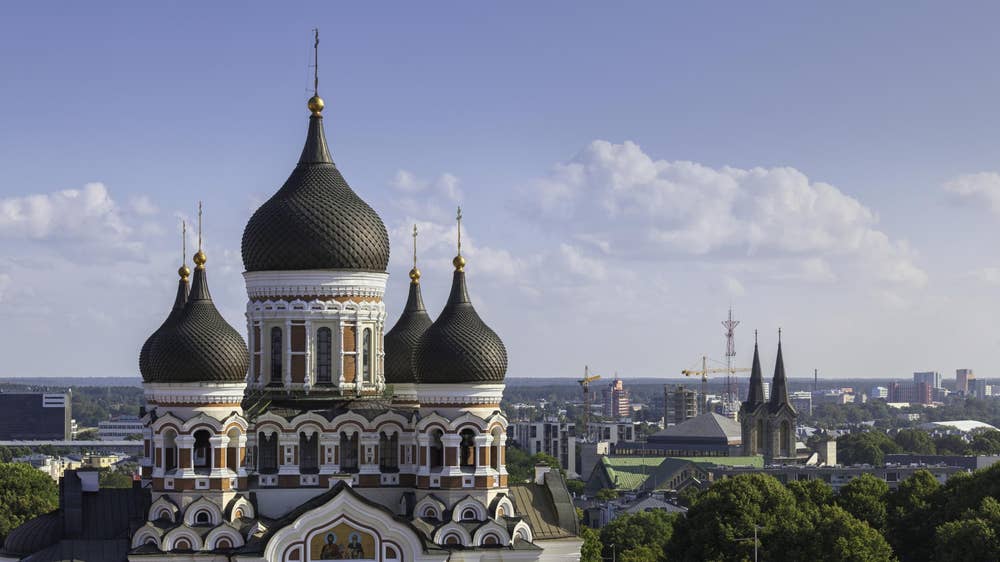 Osaka, Japan
For too long, Osaka has been the in-and-out hub for pretty former imperial capital Kyoto. No longer: new direct flights with British Airways mean it's becoming a city break destination in its own right. Osaka's foodie scene is (we think) the best in Japan, and the lively, neon-lit Dotonbori strip is loved for the street vendors flogging takoyaki octopus balls and okonomiyaki pork and shrimp pancake. Come for Osaka's tiered castle and moat (particularly lovely in spring when the park's 600-ish cherry trees bloom) and stay up very late for its off-the-chain nightlife, particularly in the Ura Namba district.
Flight time: 12 hr
Hotel to book: The vertiginous Conrad Osaka, which is full of art and sculpture and comes with blockbuster views.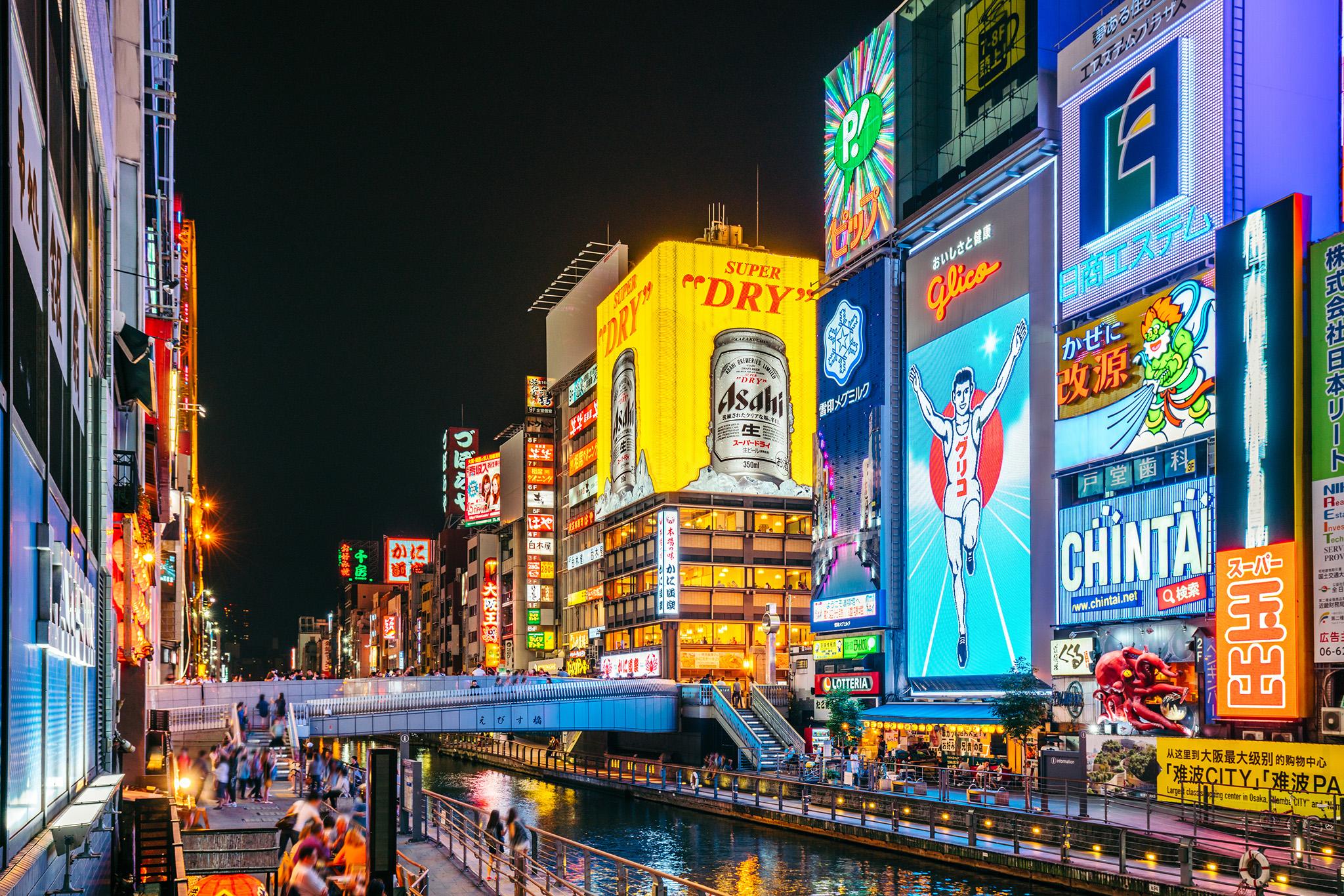 Toulouse, France
Move over Paris and Bordeaux – France has got a new city break in the shape of the rural southwest's Rose City. Pink terracotta Toulouse, a longtime business hub with behemoth planemaker Airbus based in the city, has all the ingredients for a perfect spring leisure city break: French food with a Spanish twist; grand square flanked by alfresco cafes; and consistently sunny and warm days. The heavy student population has given it a zippy, youthful vibe too.
Flight time: 1 hr 45
Hotel to book: Villa Du Taur is a cutesy boutique just off centre-of-town Place du Capitole with a yummy French breakfast.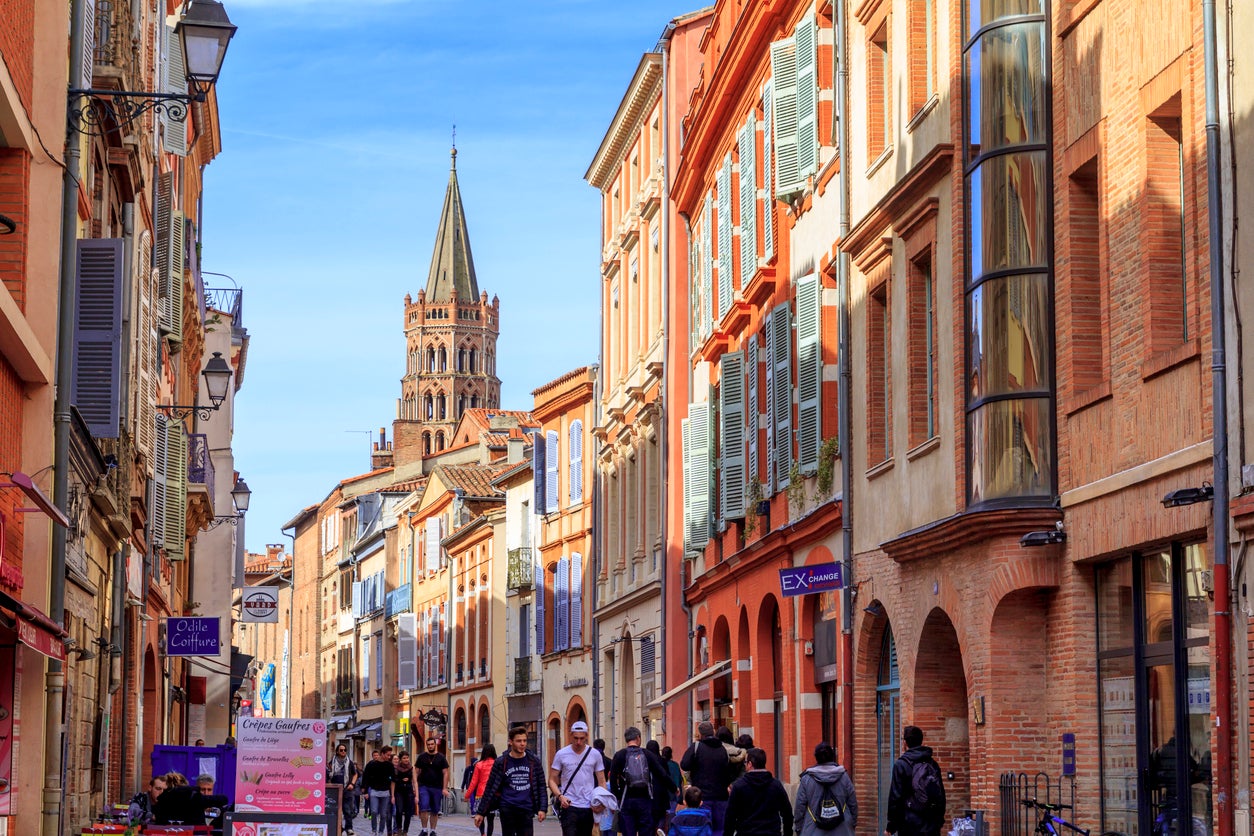 Berlin, Germany
This year marks the 30th anniversary of the fall of the Berlin Wall, and with it a fresh sense of renewal in the German capital. Hip neighbourhood Kreuzberg remains one of the best places to spend the weekend – sucking up Turkish lahmacun at restaurant Doyum, posing by its ugly-cool graffiti and dancing (or doing anything but) at infamous nightclub Berghain. It helps that your euros, depleted by a crashing pound, will go further in Berlin than most other Western European capitals. Former mayor Klaus Wowereit described Berlin as "poor but sexy", but now it's just…sexy.
Flight time: 1 hr 40
Hotel to book: Part-hotel, part-music venue Orania, housed in a 1912 corner building, is the perfect Kreuzberg crashpad.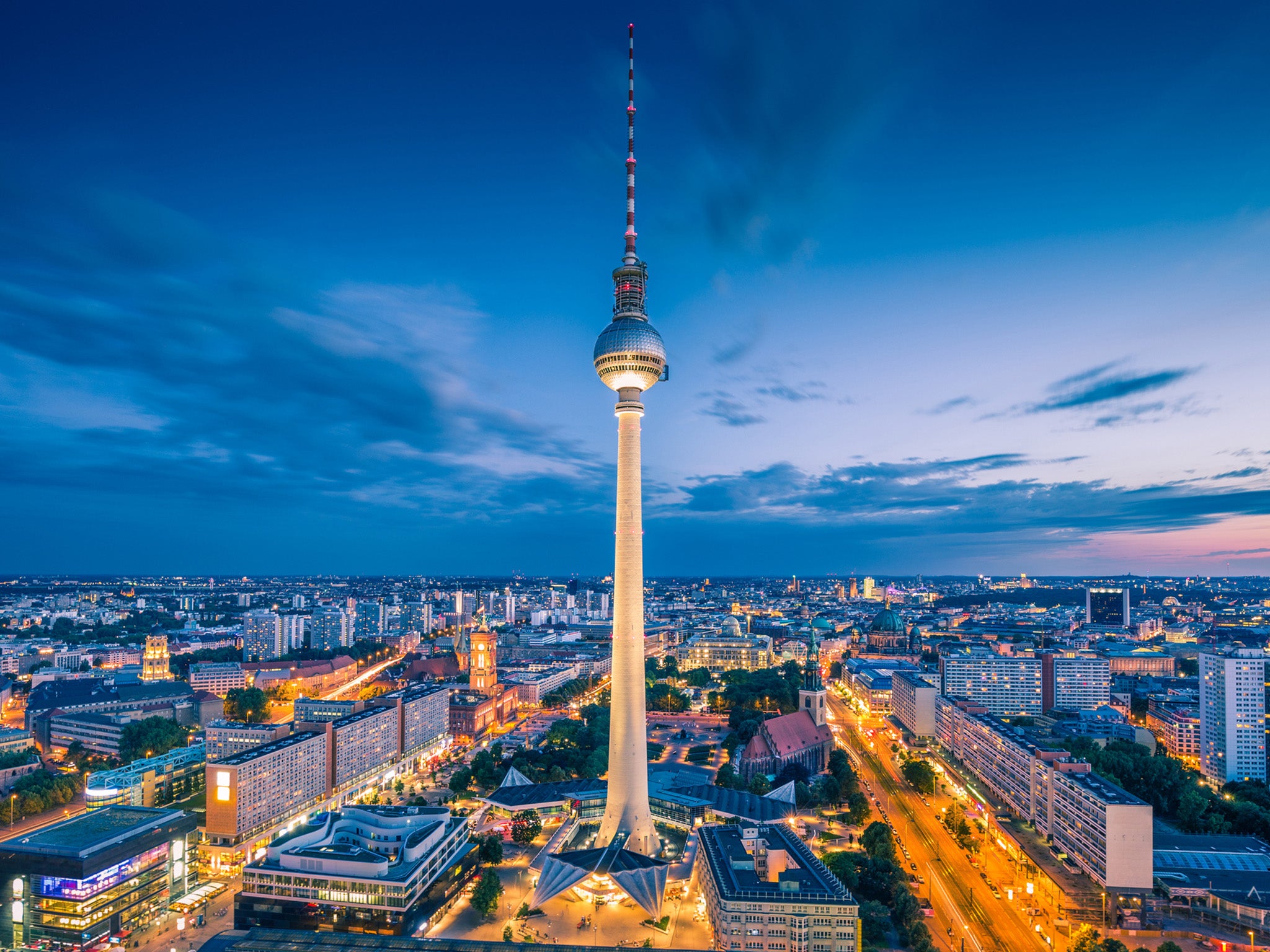 Wroclaw, Poland
Wroclaw is often overshadowed by capital Warsaw and city break darling Krakow, but Poland's western hub is coming into its own. Pretty, classical-looking buildings dolled up in a variety of pastel hues line spacious pedestrianised squares and avenues in the Old Town, while the River Oder adds another dimension – particularly come spring when pleasure boats and kayaks appear. Throw in fantastically cheap "shot and snack" bars offering £1 vodkas and cheap Polish "tapas", plus hundreds of adorable gnome statues scattered throughout the city, and it makes for an ideal weekend away.
Flight time: 2 hr
Hotel to book: For digs dripping in history (past guests include Pablo Picasso, Marlene Dietrich and, um, Hitler), head for the five-star Hotel Monopol.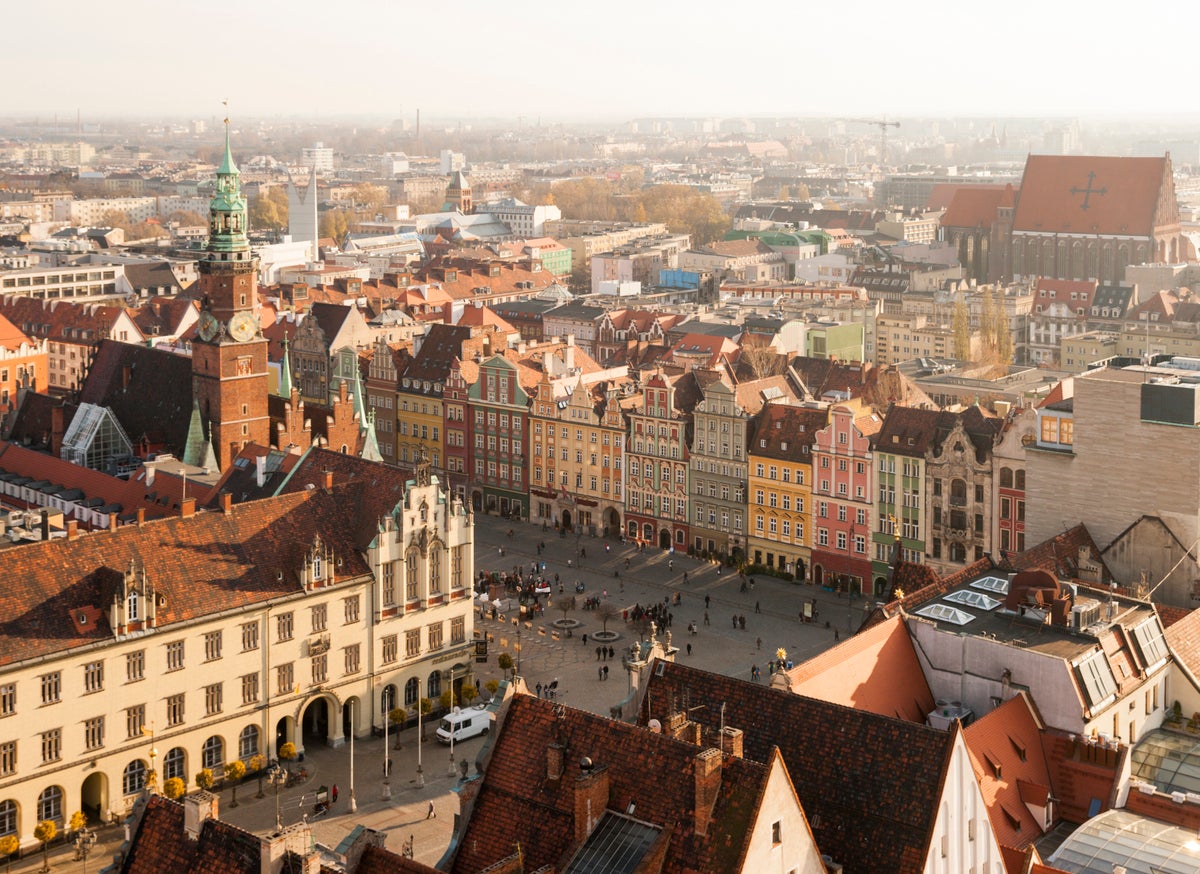 Antwerp, Belgium
This vibrant port city on the River Scheldt oozes self-assured charm. It's an enticing balance of old (Flemish Renaissance architecture on the Grote Mark central square) and new (MAS, the postmodern Art Deco museum building designed by Neutelings Riedijk Architects). Pick up the city's signature "Hands" biscuits, browse the cool boutiques for original outfit ideas and savour a pint, having found out how it was made, at De Koninck brewery. Need a culture fix? Diamond-lovers can learn more about a girl's best friend at the newly opened DIVA museum. Spring is the perfect time for a visit, with the Antwerp marathon on 28 April and the Taste of Antwerp food festival taking place from 3 to 5 May.
Flight time: 1 hr
Hotel to book: Sleek style, a central location and rooftop terrace make boutique Hotel Les Nuits a top choice.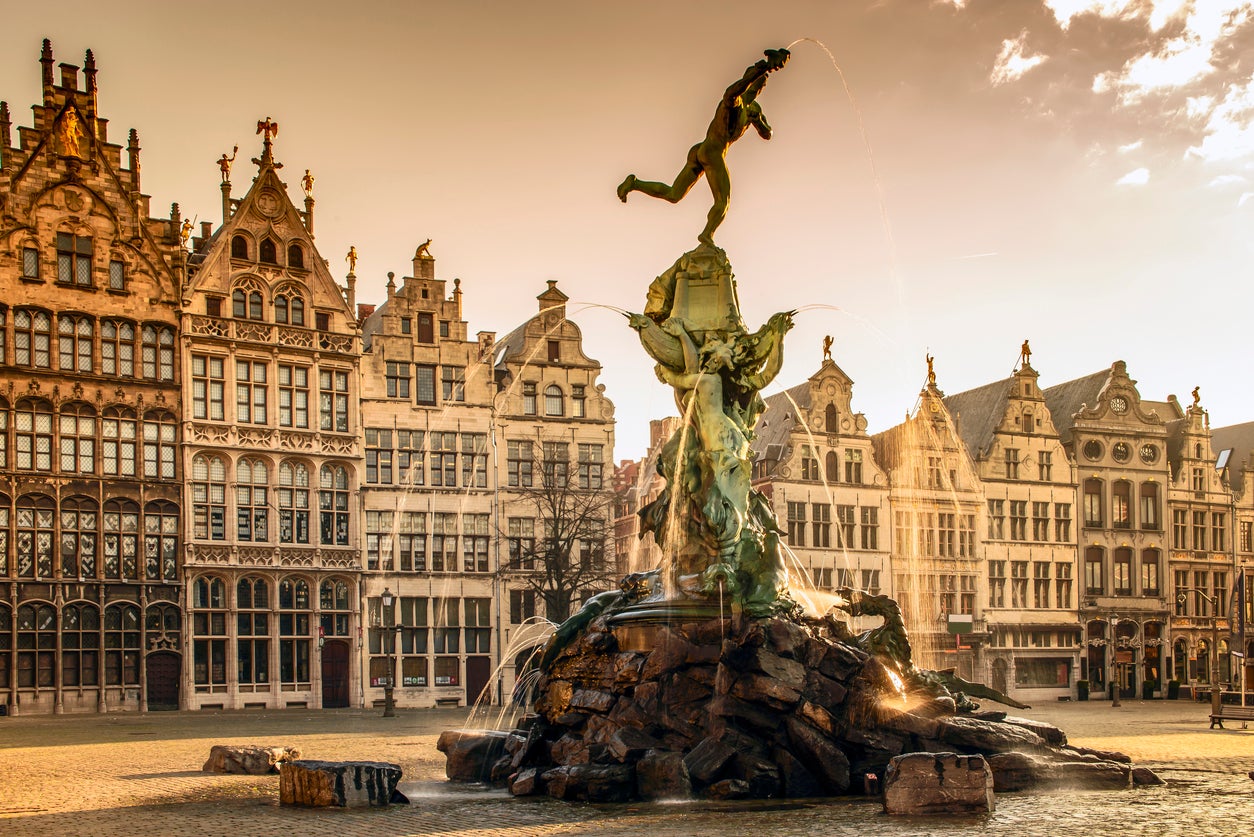 Rotterdam, the Netherlands
Rotterdam is an enticing mix of stellar modern architecture, an excellent foodie scene and a pulsing port (Europe's busiest). Viewing starchitects' work is best done by bike on an UrbanGuides tour, or from the Nieuwe Maas river – hop on a water taxi to see Wilhelminapier's skyscrapers and distinctive Swan bridge at their best. Grab a bite at one of the city's food markets: there's the hipster Fenix Food Factory; Foodhallen, with outposts of some of the city's best-loved restaurants; and Markthal, housing hundreds of stalls inside a giant, glass-fronted horseshoe. Visit in spring and you can catch the King's Day celebrations on 27 April (dress in orange and get stuck in) or Liberation Day on 5 May (head to the Euromast Park for live music).
Flight time: 50 mins
Hotel to book: Room Mate Bruno opened on Wilhelminapier last year, with exceptionally fun, colourful interiors.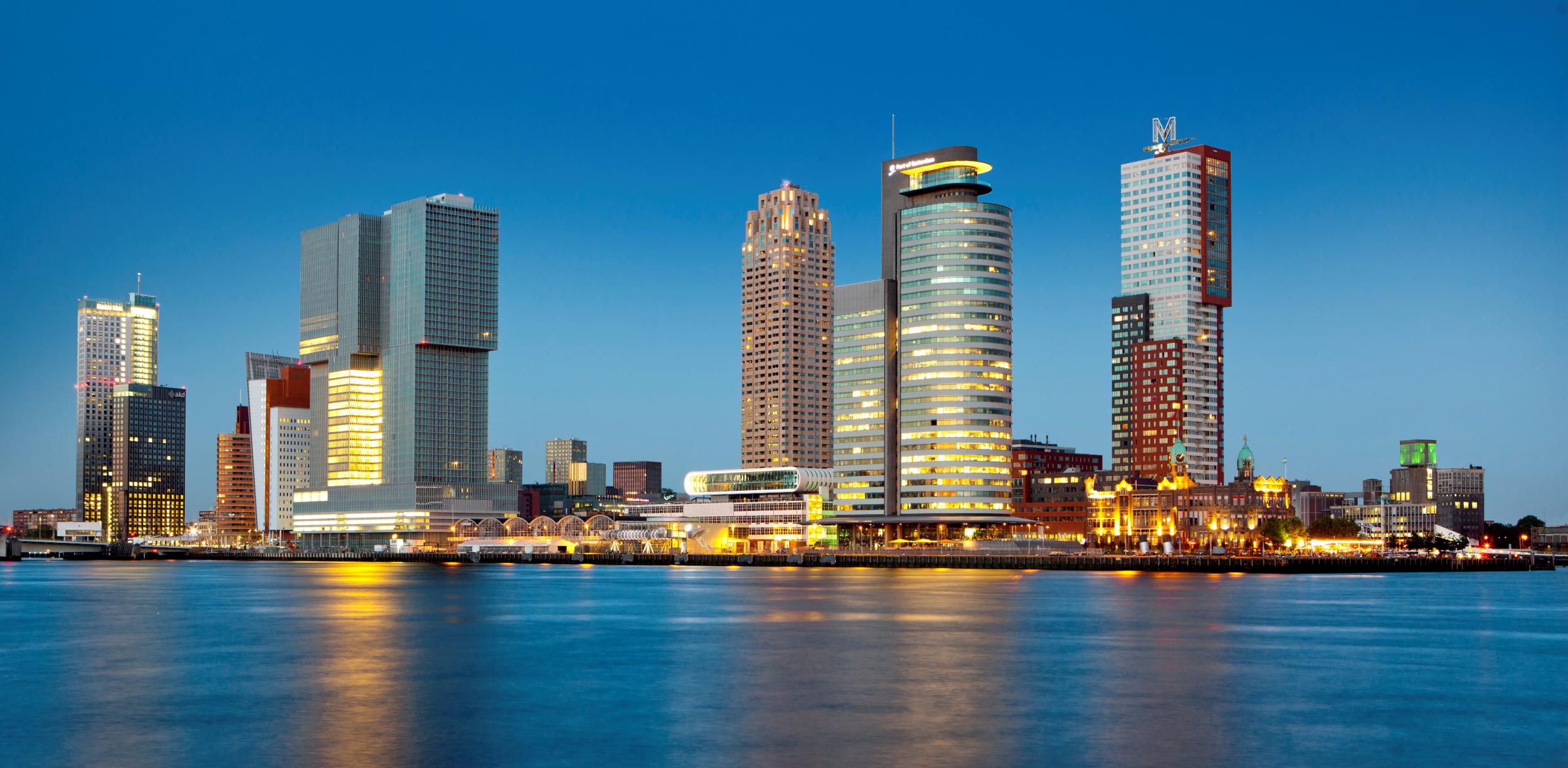 Exeter, UK
Ryanair launches flights from Exeter airport to Malaga and Malta this month (April), meaning you could combine a staycation with something more exotic this spring. This Devonshire city on the south coast has plenty to offer in its own right though, from shopping in artsy, independent boutiques on cobbled Gandy Street to touring the stately 15th century cathedral. While away an afternoon at Exeter's historic quayside, where antique shops jostle with independent cafes, or, weather permitting, hire a canoe or stand-up paddle board and splash your way down the canal for drinks and a pub lunch at Double Locks.
Flight time: NA
Hotel to book: A former Victorian red-bricked infirmary not far from the Cathedral Green has been expertly repurposed as a stylish crash pad by Hotel du Vin.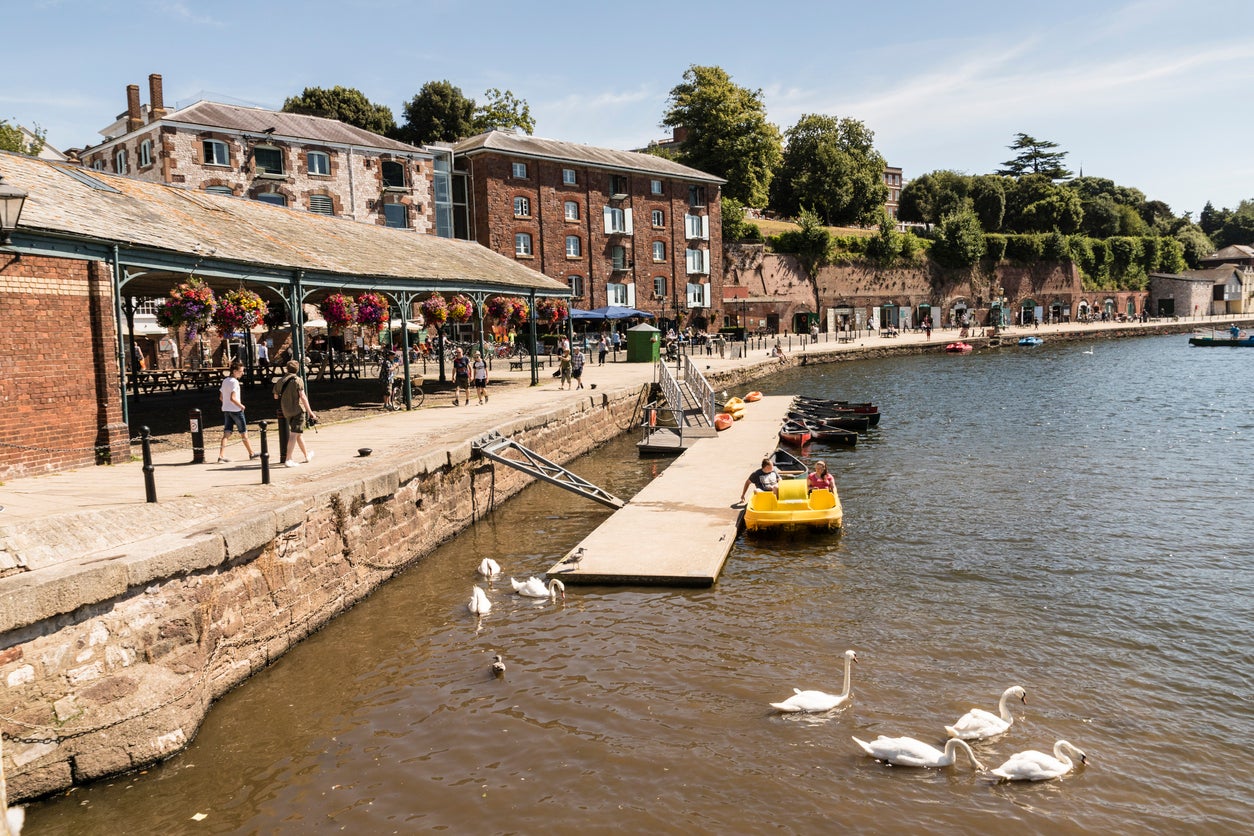 Bergen, Norway
Norway's second city may feel more like a town, but it's the perfect springtime destination – not least because there are opportunities aplenty to get close to nature. The city is surrounded by water on one side and mountains on the other and there are myriad hiking trails, plus several lakes with kayak hire available. Head up the city's Fløibanen funicular for unbeatable views; explore Bergen's legendary fish market; and wander Kode, one of the biggest museums in Norway and home to the largest collection of Edvard Munch's work outside Oslo. Oh, and definitely don't miss out on the star attraction, the surrounding fjords: a half-day cruise takes in spectacular wildlife and waterfalls.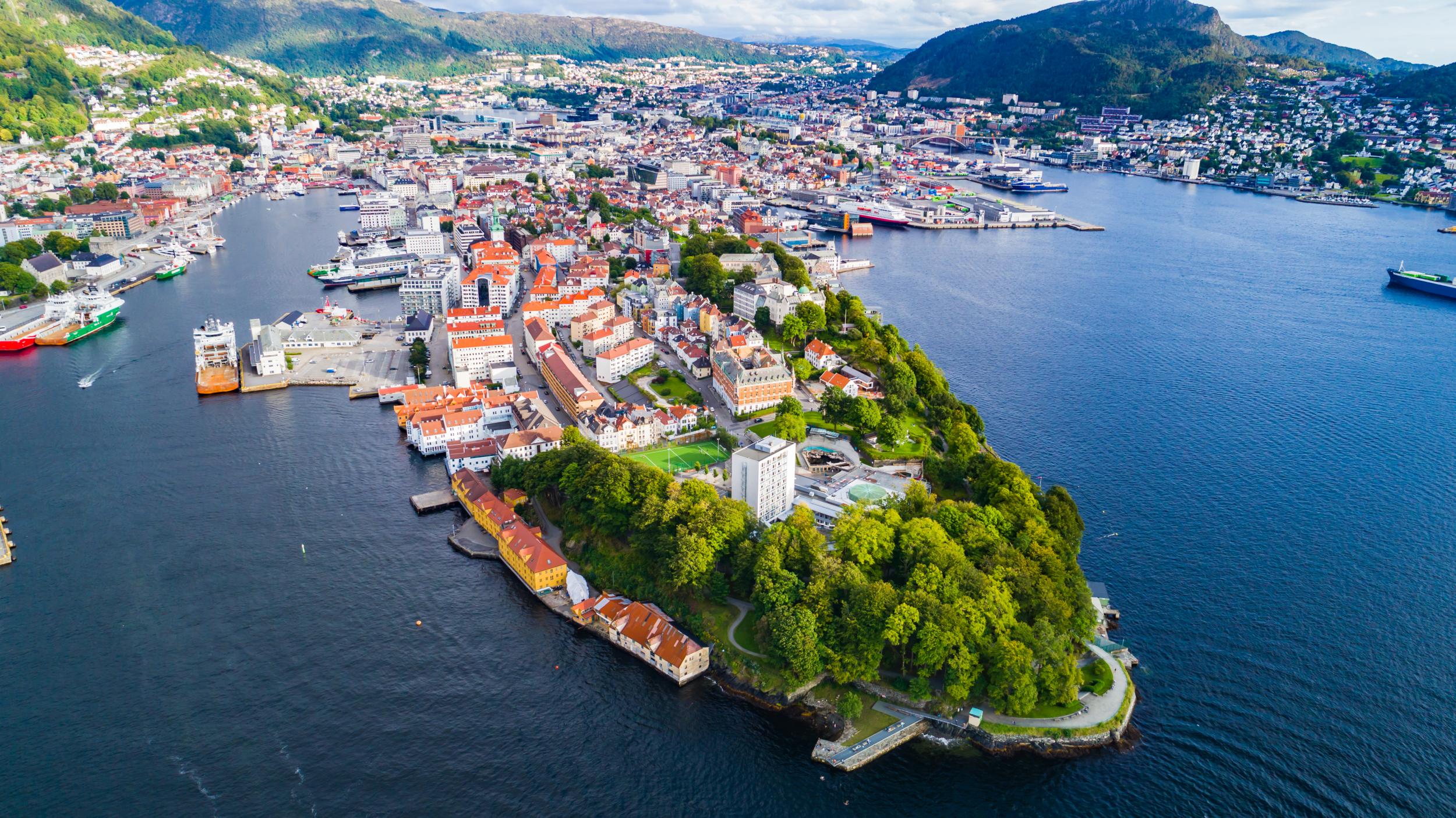 Flight time: 1 hr 55
Hotel to book: "Urban with a touch of burlesque" sums up Hotel No13 , conveniently based near the main shopping streets and Kode museum buildings.